As Mark Zuckerberg proudly stated, the metaverse is anticipated to be "the next chapter for the internet"—and we're here for it! From easy accessibility to endless customizations, the metaverse is keeping us on the edge of our seats!
Tired of the same old video calls? Imagine catching up with your colleagues in a personalized, limitless metaverse space!  Unlike your usual communication systems, the metaverse will host events of all sizes, from small team-building venues to colossal corporate anniversaries.
Just how many types of metaverse events are there to explore? We'll tell you now!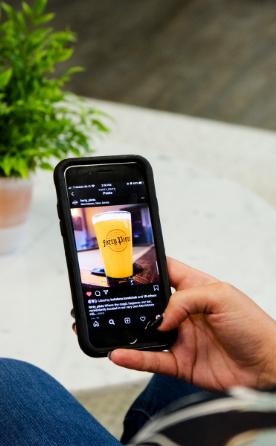 Digital Marketing
Capture Leads, Generate Sales & Find New Customers
Capturing relevant information about customers, fans, followers, and friends enable us to create more personalized interactions. In turn, we can better understand how to provide the best possible experience for our target audience.
Everything You Need to Know About the Metaverse
If you're a little lost and wondering what a metaverse event is like, we can help clarify. Metaverse events are virtual interactive meetings that take place within a special online platform. Different from an in-person event where you're reduced to one location, metaverse events allow participants to attend from anywhere in the world as long as they have internet access.
There are a growing number of online spaces available for a person to "host" their very own online event. When the event kicks off, attendants will appear in the form of avatars and join in on the fun.
Below we break down each of the virtual event types you can set up in the metaverse.
1) Virtual Conferences
Virtual conferences are sessions that take place online instead of the in the "real world." In a flash, participants simply log into the virtual conference and enter the event in real time! To keep viewers engaged, organizers can add features like live text chat and breakout groups, letting participants share ideas and connect with each other from all over the world.
2) Webcasts, Webinars, and Training Meetings
The creators of the metaverse have really thought of everything! Another example includes using their streaming technology to create a webcast or webinar. You can present e-learning training seminars, investor relations presentations, and any other live and on-demand example you can think of. With webinars, you can also let your participants ask questions and partake in discussions. Just about every industry can use these meetings to reach audiences with their valuable content.
3) Podcasts and Online Radio
Not interested in creating visual content in the metaverse? No problem! There's plenty of room for an exciting on-air event like a podcast or internet radio to take off! The best part is that podcasts and radio can be started and stopped at will, giving your listeners the power to enjoy the session while traveling throughout the metaverse.
4) Hybrid Events
Here's to the best of both worlds! If you enjoy both in-person events and virtual events, then you'll love how easy it is to create hybrid events in the metaverse. Attract exponentially more audience members by making your tradeshow, career fair, workshop, seminar, or conference available both in-person and in the virtual world.
Capturing relevant information about customers, fans, followers, and friends enable us to create more personalized interactions.
Metaverse Opportunities Are Waiting
You don't want to pass up a chance to succeed in the metaverse—it's a brand-new space with endless possibilities! With the right metaverse marketing, this new frontier will make your business more successful than ever thought possible. Contact us today to get started on standing out, creating events, and reaching new customers in this new virtual world.