Video marketing should not be slept on in 2022! When it comes to advertising, clever videos are the pièce de résistance—when executed correctly, of course! This is because our brains are hard-wired to make video content nearly irresistible to us. Using visual cues in your videos, such as body language or eye contact, can ignite that emotional response from your audience, making your brand one step closer to a loyal following.
It's a lot of work to create your own videos, especially ones that your audience will positively respond to. Make life easier and more enjoyable for you and your audience by teaming up with a video production agency. Uncover what you're missing with a top video production agency in your corner!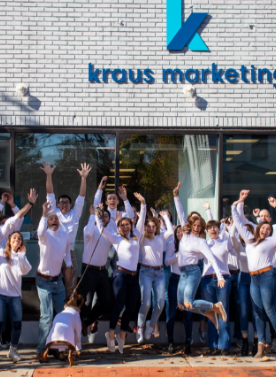 About Us
Full-Service Marketing Agency
We are a full-service digital marketing agency looking to take your campaign or project from concept to finished product, assuring no detail is overlooked along the way.
Your Marketing Deserves a Trusted Video Production Agency
You probably wouldn't remove your own cavity, even if you had to the tools to do so. Why? Because you'd rather put your trust in a professional who went to school for years to do the job properly. The same concept applies here! There's a reason the best communicators are the best storytellers. Besides the technical skills production agencies bring to the table, they also provide their creative expertise and signature, often overlooked in the planning process. Effective concept ideation is much harder than it looks! Having the eye to convey a compelling message with a certain motion of the camera, or the note the producer provides to the voice actor that takes their emotional direction to the next level, can make all the difference in the world.
What's more, the poor-quality home videos may be sufficient enough to show friends or family, but not your customers! With a superior video production agency, your team will capture exciting moments using their advanced, state-of-the-art cameras, lighting, and equipment your company may not have the budget for. Everyday cameras just can't compete with the style and crispness of a professional video team!
What You Can Expect Working with Kraus Studios
From the initial start meetings to continuously increasing the reach of your new projects, Kraus Studios takes care of both the start, the end, and everything that lies in between. We meaningfully walk you through each step of your production process to make sure all sounds and sights hit just right and exceed your expectations. What's more, with most video productions, you'll just simply receive your photos and videos, but with Kraus Studios, we can also pin your new projects proudly on your site, your social media feeds, and even in email campaigns!
Be ready, because once we schedule our shoot, it's on!
Below we lay out some of what's involved when we embark on your video journey:
Pre-Production
Storyboarding
Shot List
Prop List
Scriptwriting
Pre-Production Meetings
And More!
H3: On or Off-Site Shoots
We'll scout out the perfect location based on your current location, budget, and video needs. You can also take advantage of our in-house studio located in Morristown, New Jersey.
Post-Production
Color Correction
Color Grading
Sound Design
Transitions & Overlays
Formatting
And More!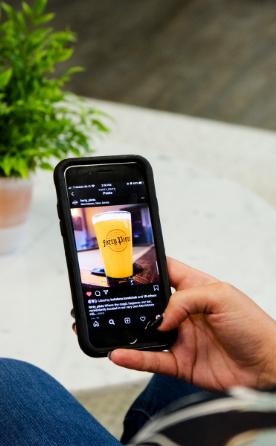 Digital Marketing
Capture Leads, Generate Sales & Find New Customers
Capturing relevant information about customers, fans, followers, and friends enable us to create more personalized interactions. In turn, we can better understand how to provide the best possible experience for our target audience.
Show Your Best Self with Kraus Studios
If you want to make the effort to create a business video, don't waste your time and money on a project you don't really want to show off. Kraus Marketing's award-winning video production team—Kraus Studios—brings the experiences and creativity for you to use to your advantage. Whether you need a promotional video showcasing all your company has to offer, or you're looking to grow your leads through educational content, our unique storytelling will leave your audience wanting more. Contact us today to get started on your video campaigns.