The Importance of eCommerce Packaging for Better Sales
Did you know packaging can be theater? That's what creative genius Steve Job claimed, as do many other successful e-commerce companies.
If packaging wasn't a thing and we could see our gift straight away, the thrill of the chase would cut short. The anticipation, the suspense, the surprise… would simply be erased. That's why creative packaging is so important.
We have some tips for you on how to keep the excitement of the gift-wrapped hunt in your e-commerce packaging. Unwrap some of our key points below.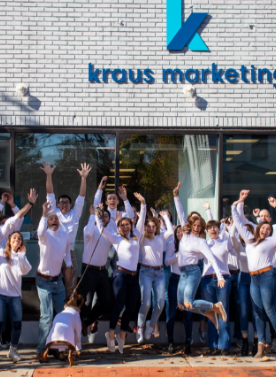 About Us
Full-Service Marketing Agency
We are a full-service digital marketing agency looking to take your campaign or project from concept to finished product, assuring no detail is overlooked along the way.
First Impressions Matter Most
Nothing is more crucial than the first time a customer lays eyes on your creation. It now takes a person now less than 20 seconds to cast sunshine or shade on your package. You may never get a second chance to knock their socks off, so you better make your package one they'll never forget!
Everyone Loves a Personal Touch
If your doctor suddenly started to refer to you as "patient" instead of by your name, would you go back to them? Chances are, you wouldn't! Personalization is everywhere, it makes an enormous difference to customers. We gravitate towards things we feel listen to us, understand us, and pay attention to our wants and needs. When sellers create memorable yet personable moments through their packaging, customers are eager to do business with you again and inform others of their positive experience.
Eco-Friendly Packaging for the Win
Going green is great for businesses and the environment? What more could you ask for! Customers just eat up companies that flex their sustainability muscles. In most cases, eco-friendly businesses have a huge competitive advantage, since your brand is now crowned a responsible, current, and caring choice among the rest. In addition, using recycled packaging significantly cuts costs, not to mention your carbon footprint, helping your business financially in the long run.
We provide a consultative first meeting without the pressure to sign. Let us know what you're working on.
Mesmerize Buyers with Kraus Marketing
Need some ideas to help your business stand out? Through our effective advertising strategies, we've helped clients in all industries make unforgettable impacts with their customers. Contact us today to learn what we can do to keep your brand at the forefront of your customers' minds.