Tips for Inventive Packaging Design
Let's face it, package design affects consumer decisions. As you're walking through the store looking for a product, countless brands line the aisles, begging for your attention. Standing out amongst the crowded market is essential. That's where effective packaging comes in. A good design will catch the eye of a shopper and do wonders for selling your product. If you're looking to create a package for your brand, take a look at our best tips for innovative designs.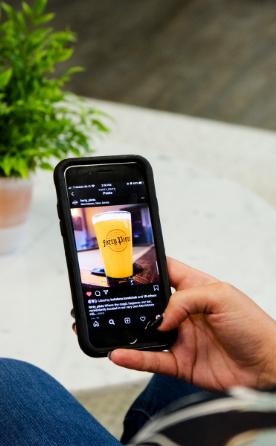 Digital Marketing
Capture Leads, Generate Sales & Find New Customers
Capturing relevant information about customers, fans, followers, and friends enable us to create more personalized interactions. In turn, we can better understand how to provide the best possible experience for our target audience.
1. Intentional Color Placement
The use of color is often a tricky matter. With that, keep in mind that you don't need to overdo it with color to get your product to stand out. Intentionally placing color in only a few spots can be just as effective. Rather than making an entire package bright orange, use it in only one shape or as the font color of the product name. This way, you're playing with the negative space on the package and concentrating the design in a way that draws in the eye.
2. Simplistic
The saying that 'more is less' definitely applies here. Simple does not mean boring. In fact, a simple packaging design could make your product stand out more. Presently, consumers are on information overload with the thousands of products out there. Therefore, a simplistic design is guaranteed to get attention. On the same note, the design and copy should only include what's necessary. With only the necessary information, consumers are more likely to read what it says.
We are a full-service digital marketing agency looking to take your campaign or project from concept to finished product, assuring no detail is overlooked along the way.
3. Legible Typography
While you want the typography to interest shoppers, legibility is more important. This means both font style and size should be carefully decided. If it's difficult for consumers to read the type on your packaging, they'll most likely move on to a different brand that's more straightforward. To check if your sizing is appropriate, print out a sample of your packaging and look at it from further away, staging it as if it were on a shelf. In stores, your product could be below or above eye level, so also take this into consideration.
4. Eco-Friendly
These days, taking the environment into account with your designs is crucial. Majority of consumers are looking for eco-friendly companies with packaging that matches. If the packaging is eco-friendly, it's wise to highlight that in the design. Some consumers might prioritize your brand over competitors' solely because it is environmentally friendly.
5. Don't Forget About The Inside
Granted, the inside of your package doesn't entice people to pull your product off the shelf, but once they do, a cool inside design is an awesome surprise. It shows consumers the care you put into designing your product. Even further, it will likely make the product more memorable.
Quality packaging design can go a long way to invest consumers in your product. A standout design in the sea of products is paramount for driving sales. If you're unsure about what direction to take your package design in, Kraus Marketing can assist you. Our team of award-winning designers will find a design that grabs consumers' attention. Contact us to learn more about it.