Remember first hearing about the "internet"?
You might have been too young, but for those who were old enough to recall the monumental moment, it was undoubtedly one of the most revolutionary launches of our time.
Recently, Mark Zuckerberg has claimed that his company's inauguration of "the metaverse" will be equally momentous as the unveiling of the internet!
With everyone curious to see what the plunge into this novel space will be like, one thing we do understand is that how we function currently as a society is about to be transformed forever, and you don't want to be the last one to join.
To prepare you for this next crucial stage in digital history, we'll break down everything you need to know before you enter the metaverse.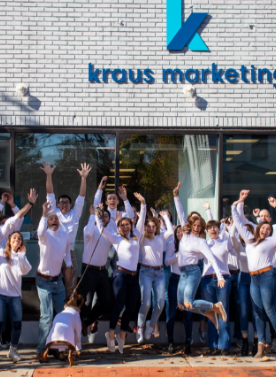 About Us
Full-Service Marketing Agency
We are a full-service digital marketing agency looking to take your campaign or project from concept to finished product, assuring no detail is overlooked along the way.
What To Know Before You Enter the Metaverse
The concept behind the metaverse is to display an alluring 360-degree virtual space where you can interact with the world around you. Begin by creating your very own avatar, peruse different plots of digital land to build your space, purchase vital digital assets, meet other avatars, and much more. To enter the metaverse, you must have either a VR headset, AR glasses, or use your phone, tablet, or computer.
What's more, advertising in the metaverse could be a quite different from what companies are used to today!
For businesses gearing up to enter the metaverse, we've found it is vital to prepare by educating yourself on the virtual world, even going so far as to play virtual games to get used to the feel and space of the cyber domain. Trying out virtual reality games like Roblox can help you become more fluent in virtual reality concepts.
There are also numerous necessary items you must keep in mind before heading off into the metaverse, such as: what intellectual property does your company own that you could mint as an NFT? Or what would your metaverse team look like?
Have you thought of these questions and more? We have. That's why our award-winning marketing team is here to help keep companies remain profitable even in changing times.
We provide a consultative first meeting without the pressure to sign. Let us know what you're working on.
Preparing for the Metaverse with Kraus Marketing
The experts at Kraus Marketing have been thoroughly suiting up for this ground-breaking launch, and we can help you prepare as well! We know what it takes for your company to stand out amongst the competition in this new realm. Contact us to get started building your marketing plan today.