4 NJ Real Estate Marketing Essentials
Since the very commencement of the coronavirus pandemic, the real estate market has taken both buyers and sellers for a turbulent ride. Peak price appreciation, muted mortgage rates, and ruthless competition among buyers has triumphed for the better portion of two years.
The good news? Experts believe that in 2022, there may finally be more equilibrium within the industry! Though the market may not be completely restored to the pre-pandemic days, it should be a little less hyperactive.
What exactly do real estate marketing mavens need to stand out this year? Below we've identified the top real estate marketing essentials you need to succeed.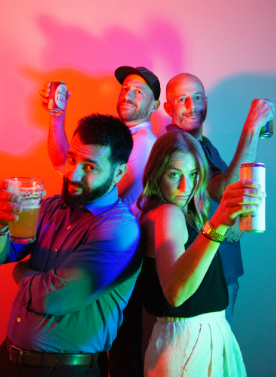 Our Team
Home of the Creatives
At Kraus Marketing we combine great ideas with hard work and a dedicated team of projects managers, designers, web developers, Google certified digital strategeists, and copywriters.
Marketing Your Real Estate Agency in 2022
1) User-Friendly Website Design
In today's competitive digital domain, it's not enough to just simply piece together your real estate website and have faith customers will stumble upon it and enjoy its content without much effort put in place. Companies must make sure their site is user-friendly and has relevant, up-to-date knowledge for clients to interpret. Another vital tool, SEO, or Search Engine Optimization can assist in helping your target audience find your website, using on-page and off-page best practices to raise your website's search engine ranking.
2) Revised Inbound Marketing Strategy
Inbound marketing is a novel take on lead capture that utilizes modern media and communication tools to make appealing to customers cleaner and more effective. For realtors or real estate companies, this includes creating infographics, whitepapers, blogging, implementing SEO, e-marketing, PR, creating brochures, and much more.
3) Eye-Capturing Video Content
Per Forbes, roughly 90% of clients indicate that product video contributes to their buying decisions. If crafted correctly, video content creates a personal connection between you and your clients that helps keep your company in the forefront of their minds.
4) Commanding Social Presence
Make sure your company is not only involved, but ahead of the social media conversation by using the right social media platforms that your customers are on, as well as creating engaging social content for them to respond to.
We provide a consultative first meeting without the pressure to sign. Let us know what you're working on.
Enhance Your Real Estate Marketing Plan
Going into 2022 without a solid marketing plan is a detrimental idea for your business. Our marketing pros at Kraus Marketing are vastly experienced in real estate marketing and are ready to help your company stand out in the ever-changing marketplace. Contact us today to get started!