Understanding How Privacy & Cookies Work Online
Website cookies can affect privacy, and the extent of their impact depends on how they are used and created. It is vital to understand cookie functionality to ensure awareness and make informed choices regarding their implications for the website and overall privacy.
Now you may be wondering: what are website cookies? Cookies are bits of text that websites send to your browser (Safari, Google Chrome, etc.), which helps them remember things about when you first clicked on them, such as login information. This makes it easier for you to navigate the website and access personalized features.
Cookies are not harmful; they are essential for website functionality. However, knowing how cookies are analyzed, managing your privacy settings, and understanding the privacy implications is vital.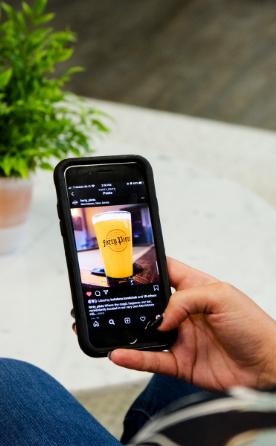 Digital Marketing
Capture Leads, Generate Sales & Find New Customers
Capturing relevant information about customers, fans, followers, and friends enable us to create more personalized interactions. In turn, we can better understand how to provide the best possible experience for our target audience.
How Do Cookies Affect Privacy?
Cookies store files on a user's device through the websites they visit. They can threaten users' privacy when they are unaware of or have consented to cookies tracking their activity online. A disclaimer on your website is essential when a user clicks on it, as it serves as a clear notification about the use of cookies and the tracking of their online activity. This disclaimer should provide comprehensive information on the types of cookies utilized, the purpose for which they are employed, and how users can manage or opt out of cookie tracking if desired. By implementing a transparent disclaimer, you empower users to make informed decisions regarding their privacy and ensure compliance with relevant data protection regulations.
The Ethical Concerns
There can be both ethical and privacy concerns related to cookies. The main issues are the need for more transparency in what the cookie files are for and the potential for data misuse or unauthorized access.
Since cookies tend to save your login information, you could be at risk of security breaches if you click on a third-party website from the initial webpage you were on. As a result, it is crucial to be aware of the legitimacy of the website where you are entering your personal information.
Cookies collect information, so when you see advertisements specifically targeted at you, they analyze your user data to enhance your experience on those websites and browsers. Although cookies lift your user experience, it may feel uncomfortable that they are tracking your activity, so based on your comfort level, you have the option to manage and control cookie settings. Most web browsers provide settings that allow you to adjust cookie preferences, such as accepting or blocking certain types of cookies, deleting existing cookies, or setting notifications for when cookies are being used. This empowers you to customize your browsing experience based on your comfort level and privacy preferences. By taking advantage of these browser settings, you can strike a balance between enjoying enhanced website experiences and maintaining control over the extent of cookie tracking.
Capturing relevant information about customers, fans, followers, and friends enable us to create more personalized interactions.
Streamline Your Business' Privacy and Cookies Management
At Kraus Marketing, we understand the dynamic world of privacy and cookie management. Our expertise ensures an ideal user experience on your business' website while avoiding conflicts. Contact us today to navigate the intricacies of privacy and cookies and discover how they could impact your business.