7 Marketing RFP Elements to Include in Your Next Proposal
A Marketing Request for Proposal (RFP) is a document that businesses use to solicit bids from marketing agencies to undertake a specific marketing project. It outlines the project's goals, scope, and specifics, essentially serving as a blueprint of what the company expects from potential marketing partners. The importance of having specific elements in your RFP cannot be overstated.
A well-crafted RFP not only helps attract the right agencies but also ensures that those agencies fully understand your needs and expectations. This clarity leads to more targeted, compelling proposals, ultimately helping you find the best fit for your marketing needs. At Kraus Marketing, we know just how crucial it is to have certain elements in your RFP, which is why we put together seven elements that should be included in your next proposal.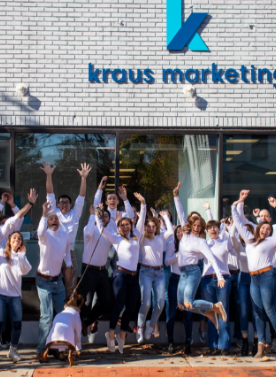 About Us
Full-Service Marketing Agency
We are a full-service digital marketing agency looking to take your campaign or project from concept to finished product, assuring no detail is overlooked along the way.
The 7 Elements Explained
When it comes to creating a marketing Request for Proposal (RFP), the goal is to attract agencies that can help improve your company's marketing efforts. However, to make sure you get the best fit, your RFP needs to be clear, concise, and comprehensive. Here are key elements you should include in your next proposal:
1) Executive Summary
Begin your RFP with an overview of your company and its needs. This should include your business's background, what you're looking for in a marketing agency, and the objectives of the RFP. The executive summary sets the tone for the rest of the document and gives potential agencies a snapshot of what to expect.
2) Detailed Company Information
Provide a detailed description of your company, including its products or services, target audience, competition, and current marketing efforts. This information will help agencies understand your brand and tailor their proposal to your specific needs.
3) Project Scope and Objectives
Clearly define what you want the marketing agency to accomplish. Outline the project's scope, including the services you're seeking, such as SEO, social media marketing, content creation, a new website, etc. Also, state your objectives, whether they're increasing website traffic, improving brand awareness, or boosting sales.
4) Budget and Timeline
A crucial part of any RFP is the budget and timeline. Specify your financial constraints and the timeline for project completion. This allows agencies to determine if they can deliver the results you want within your budget and timeframe.
5) Proposal Submission Guidelines
Detail how you want agencies to submit their proposals. Include the submission deadline, the format of the proposal, and any necessary documentation you need, like case studies or references.
6) Evaluation Criteria
Outline the criteria you'll use to evaluate proposals. This can include factors like the agency's experience, creativity, understanding of your industry, cost, and proposed strategy.
7) Contact Information
Lastly, provide the contact information of the person or team handling the RFP process. This gives agencies a point of contact for any questions or clarifications.
We provide a consultative first meeting without the pressure to sign. Let us know what you're working on.
Stay Informed with Kraus Marketing
Remember, a well-crafted RFP can be the difference between finding the perfect marketing partner and ending up with a less-than-ideal match. So, take the time to create an RFP that clearly communicates your needs, expectations, and evaluation criteria. Whether you're trying to stay up to date on marketing trends or you would like to submit your own RFP, we're here to help with your marketing efforts. Contact us today to get started!