Comparing eCommerce Payment Systems for Your Business
When it comes to fueling your business with only the best, it's important to factor in your eCommerce payment systems. From small business solutions like Apply Pay to fully automated sales tracking sites like Shopify, there are so many safe and affordable ways to collect the money you're making online. These innovative eCommerce payment systems range in scale, processing fees, the rate they take per transaction, and much more.
Payment gateways charge cards with a merchant percent between 1.4%-3.5%, often with no monthly fees. Processing fees will be about .10%-20% per transaction and can come with monthly fees. It's certainly a competitive range that is enticing for any business to consider transferring to the world of eCommerce.
Continue reading to develop a better understanding of the most impressive eCommerce payment systems and how they can help your business.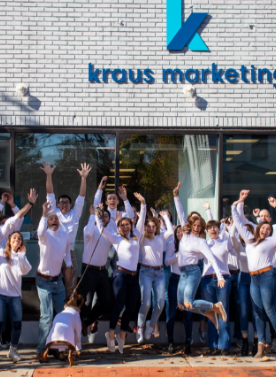 About Us
Full-Service Marketing Agency
We are a full-service digital marketing agency looking to take your campaign or project from concept to finished product, assuring no detail is overlooked along the way.
eCommerce Options for Your Business
The merchants collecting money through online services have an abundance of choices when it comes to accepting payments. Here are a few to consider:
Amazon Pay
Amazon Pay connects to a shopper's Amazon account to make purchases easy. You can even program an Amazon Alexa to take sales directly with the Amazon Pay button at checkout. Amazon charges 4% plus $0.30 if you pay through your Alexa. The charge is 2.9% plus $0.30 per transaction through Amazon's page online.
Apple Pay
As Apple's products continue to integrate themselves even more into our daily lives, we now find them to be a small business solution. The Apple Pay program, which has grown exponentially in recent years, eliminates the need to carry credit cards or cash. With every iPhone comes a virtual wallet, to which you can upload your cards. Customers can find Apple Pay available nationwide at several stores. Keep in mind, card-not-present transactions, like paying for something with your virtual Apple Pay wallet, can result in higher processing costs.
Authorize.net
Authorize.net is a payment solution from Visa. Since 1996, this payment gateway has accumulated a userbase of nearly 450,000 merchants. This widely used platform handles billions of transactions annually and is an all-in-one solution to your merchant needs. View their pricing page to see if their company is the right fit for yours.
PayPal
PaylPal is one of the most popular and trusted money transaction sites on the web. Connecting your credit card to your PayPal account is simple. You can send money directly to an email address and it allows for a 2.9% merchant fee (plus 30 cents per transaction). PayPal offers regular incentives, QR codes, and other small business-friendly perks.
Payline
Payline comes from Chicago, Illinois, and provides business solutions to startups and Fortune 500 companies. With integration for over 170 online shopping cards and a mobile app to pair with payments, Payline is an impressive management system. This system can also integrate QuickBooks for payroll management. Brick and mortar stores are given a monthly fee to cover sales and a small percentage fee per transaction.
Shopify
Shopify is great because you can build an entire online store and catalog on their service. Websites and online stores built and run on Shopify charge a competitive processing rate of 2.9% and $0.30 per transaction. Shopify is well-known for being transparent in its fee collections. They offer a mobile app that serves as a capable cash register with hardware that can handle over 100 payment methods. You can find a 14-Day Free Trial on their website.
Venmo
Venmo has taken the world by storm. Many young people utilize the app and rely on it heavily when spending money. Accepting Venmo is a great way to expand your customer base and allow millennials a better chance of being eligible to make a purchase. Venmo works excellent with small businesses that you can monitor each sale for. Just be sure to do so responsibly and report any income.
We provide a consultative first meeting without the pressure to sign. Let us know what you're working on.
Let Kraus Marketing Advise Your eCommerce Strategy
We find it wise to take a close look at your customers when deciding what eCommerce system to adopt for your business. Kraus factors in where your customers are located, how they prefer to interact with your brand, and if you need to bill and collect payments. Understanding your needs as an entrepreneur and making the most of eCommerce solutions is essential to raising profit margins. Reach out to the experts here at Kraus to begin your eCommerce journey today and reap the benefits of selling to an entirely new-age audience.