3 Benefits of PPC Management Services
With so many ways to market your business online, it can be difficult to know where to start. There is social media marketing, email marketing, display advertising, SEO, and more. A popular marketing avenue for businesses today is Pay-Per-Click or PPC campaigns. In fact, 74% of brands have mentioned that their PPC efforts significantly drive sales.
Although you may be tempted to run your own PPC campaign in an effort to cut costs, it is highly recommended you hire a professional agency or individual offering PPC management services—ensuring your ads reach the right people and generate the most clicks.
We discuss 3 benefits of hiring a PPC professional to improve your marketing efforts.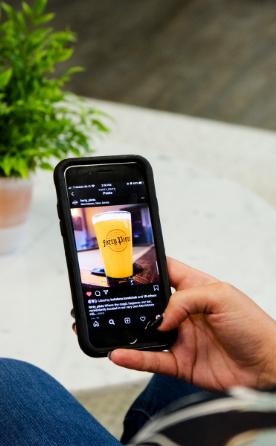 Digital Marketing
Capture Leads, Generate Sales & Find New Customers
Capturing relevant information about customers, fans, followers, and friends enable us to create more personalized interactions. In turn, we can better understand how to provide the best possible experience for our target audience.
1. More Time to Focus on Your Business
PPC campaigns take a large chunk of your time when it comes to setting up your account, finding the ideal keywords, and drafting appropriate ads. Plus, it doesn't stop there. You need to continually manage your ads to ensure your budget is being used appropriately and that your ads are reaching the right people. Ads with no clicks or impressions need to be updated and A/B tested to better generate qualified leads. It's truly an ongoing process that can be appropriately delegated to the right individual.
2. A More Efficient Use of Budget
Yes, it's true that you need to spend money to make money. By hiring an outside PPC agency or individual, you can better utilize your allotted ad budget. Managing the campaign alone may mean you miss when a keyword you are targeting goes up in its average cost-per-click, leaving you overpaying for each possible lead. A professional can spend their time keeping track of monetary increases, most likely saving you money in the end.
Capturing relevant information about customers, fans, followers, and friends enable us to create more personalized interactions.
3. A Deeper Understanding of Relevant Keywords
When it comes to drafting the appropriate copy for your PPC ads, it's important to understand what makes a keyword useful and what type of CTAs garner the most clicks. Someone who spends their days in the world of online paid advertising is more likely to know what works and what doesn't. They know the best keywords per industry and can see which ones are most often searched for by users. They know how to get eyes on your ad.
PPC Management Services with Kraus Marketing
At Kraus Marketing, we can help your business—big or small—start a successful PPC campaign with a budget that make sense. Contact us today to get started.