Google Ad Alternatives: Switch Up Your Ad Strategy
Google ads seem to appear for every search query imaginable. For most businesses, paid search ads are a fast way to get to the top of a results page—but of course that comes with a price, literally. If you're unfamiliar with Google advertising, and why you may want Google ad alternatives, let's break it down.
What Are Google Ads?
Google ads are a type of paid search ad, or pay-per-click (PPC). This means you pay Google an ad spend fee to rank for a particular keyword or search query. Of course, more competitive keywords come with a higher price tag. But Google ads tend to have high conversion rates and generate ROI. You are also able to run ads on any one of Google's search results pages like Google Shopping, Google Maps, and ones within the Google Display Network, such as YouTube, Gmail, and Blogger.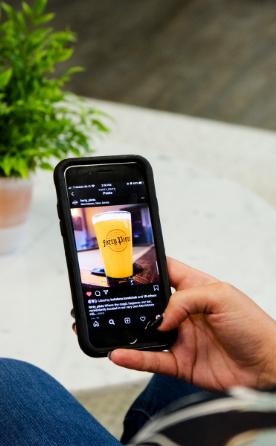 Digital Marketing
Capture Leads, Generate Sales & Find New Customers
Capturing relevant information about customers, fans, followers, and friends enable us to create more personalized interactions. In turn, we can better understand how to provide the best possible experience for our target audience.
Why Do I Want an Alternative to Google Ads?
So, with the above being said, why would you want an alternative to Google ads? After all, doesn't everyone use Google? Well, yes and no. With more than 3.5 billion searches per day on Google, you'd think you're getting the most out of your money—but that's not necessarily true. If you're putting all your ad spend budget into Google ads, your business may be missing out on tons of potential conversions from other advertising platforms.
We are a full-service digital marketing agency looking to take your campaign or project from concept to finished product, assuring no detail is overlooked along the way.
Top 7 Google Ad Alternatives Your Business Should Try
1. Instagram Social Commerce
If you're a B2C brand and are not running social commerce ads—you're using Instagram wrong. While organically posting on Instagram is excellent for brand awareness and community engagement, it won't be a big revenue driver. With Instagram social commerce ads, you can start seeing conversions.
Swipe Up Stories: To add a link to an Instagram story, an account needs at least 10k followers. With paid ads, it doesn't matter how many followers the account has.
Feed Links: Everyone knows you can't link an Instagram post, but paid ads can take users directly to a website.
Feed Shopping: While the shopping feature can be used on organic posts, impressions and engagements will significantly increase if it's a paid post.
2. Facebook Advertising
Facebook advertising comes with its own unique features and a bit more flexibility than its counterpart, Instagram. Facebook ads are ideal for B2B and B2C companies. Ads can have one of three goals: engagement, traffic, or page promotion. Facebook ads can also be displayed in the news feed, as instant articles, as in-stream videos or banners, within video feeds, on the desktop's right column, within the Marketplace, and as a Facebook or Messenger story. Ads can be run on desktop or mobile devices.
3. TikTok Advertising
TikTok is a simple social media platform that has only video content. There are two types of TikTok ads brands can utilize. First, is a skippable video ad that first appears when a user opens the app. Second, is an in-feed ad that appears as a user is scrolling through their For You page (FYP). Both can have links that direct users to a website. While some B2B companies are using TikTok, it's most profitable for B2C brands.
4. LinkedIn Ads
LinkedIn ads are a must for B2B companies. Afterall, it is a business networking platform. However, advertising on LinkedIn can be a bit tricky. There are limited advertising options, and it tends to require a high ad spend to get traction. Despite these factors, LinkedIn ads are still beneficial to businesses. They can promote services, webinars, courses, employment opportunities, and more. Ads can be sponsored content, sponsored InMail, and text ads which appear on different pages throughout a user's LinkedIn session.
5. Retargeting Campaigns
Technically, every social media platform can run a retargeting campaign. Essentially, if a user visits a website, they can be retargeted with an ad on their social media. To do so, you'll need a proper "tracking pixel" set up on your website. Retargeting campaigns can also be used for display ads, which we'll talk about in just a moment. They are extremely beneficial to drive brand awareness, stay on top of mind, and push customers further down the sales funnel.
6. Display and Programmatic Advertising
Display ads are great for promoting products or services. They are displayed on various websites where advertising is applicable, so your ad can get in front of the eyes of thousands, despite what they're searching for. Display ads can appear in website sidebars or banners and typically include images or text with a URL. They are easily trackable based on the click-through rate to the website. They're also extremely useful for retargeting campaigns!
Programmatic advertising refers to the use of machines and algorithms to buy digital advertising space. By using this approach, campaign strategists can focus more on optimizing ads rather than spending time deciding where to put them.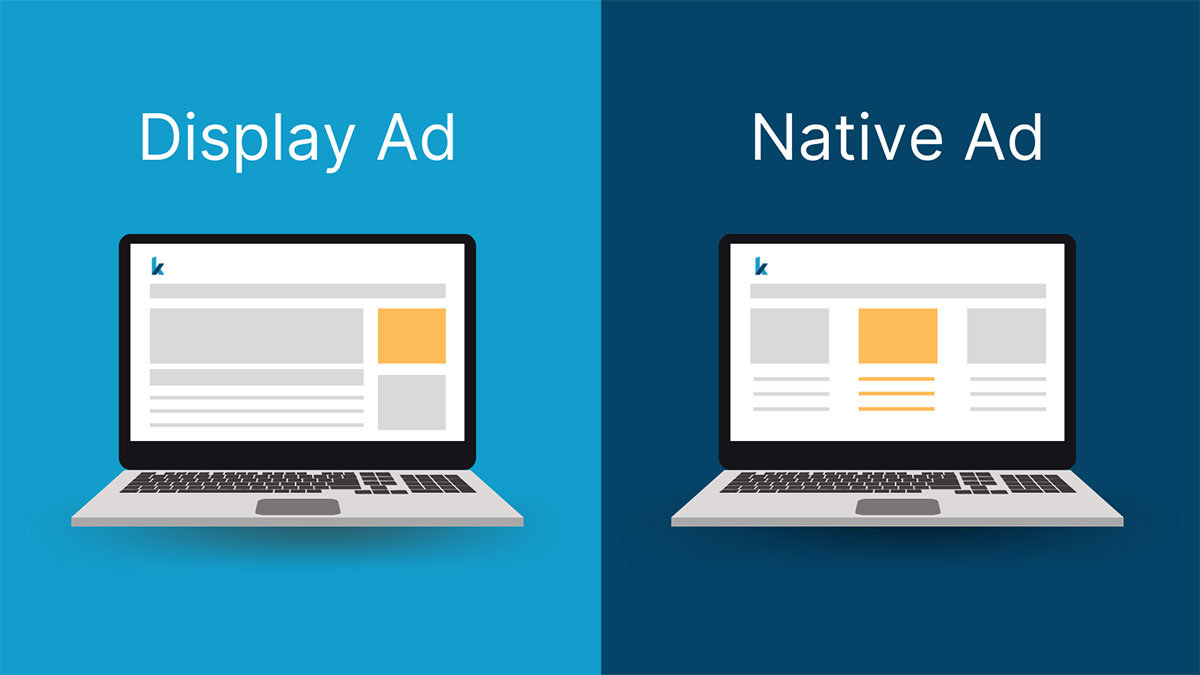 7. Native Ads
Native ads are similar to display ads in that they appear on a website regardless of a user's search. However, these ads are typically "sponsored content"—think of them like a social media ad. At first scroll, it looks the exact same as an organic post. However, with further inspection, there will be an "ad" or "sponsored" tag. Essentially, you're paying for your content to live in that space. Native ads can work for B2B or B2C brands, but are best for written articles, like blogs or news releases.
Paid Advertising Campaigns with Kraus Marketing
Are you now interested in any of these Google ad alternatives? Or maybe you want an integrated multi-channel campaign. Kraus Marketing can help! We're experts at running paid advertising campaigns across all platforms and channels that generate conversions and ROI for our clients. If you're ready to test our skills, get in touch with us. We'll discuss your business needs and review which type of advertising will have the biggest impact for your company.