5 Digital Marketing Trends that Small Businesses Must Use
The world of digital marketing is always changing. New trends pop up every day, and old ones fade away, making it essential for businesses to stay apprised of the latest and greatest digital marketing trends. From metaverse marketing to social e-commerce, here are five digital marketing trends that are shaping the landscape for 2022.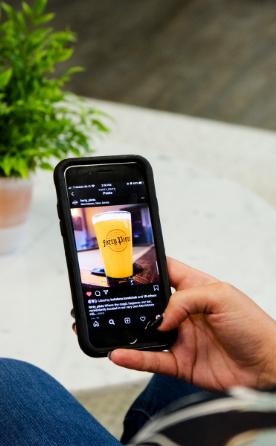 Digital Marketing
Capture Leads, Generate Sales & Find New Customers
Capturing relevant information about customers, fans, followers, and friends enable us to create more personalized interactions. In turn, we can better understand how to provide the best possible experience for our target audience.
Metaverse
2022 is so meta—literally. The metaverse is everywhere, and it's rapidly shaping the landscape of digital marketing. Facebook's CEO Mark Zuckerberg recently stated, "the metaverse is the next frontier in connecting people," and we couldn't agree more. It's comprised of a network of virtual 3D spaces where people can connect through augmented reality and virtual reality to create meaningful connections.
The metaverse is becoming one of the biggest platforms for brands to market on, thanks to its immersive advertising nature. According to eMarketer research, by 2023, it's projected that 65 million people will be using VR and 110 million people will be using AR every month. So, now's the time to enter the metaverse and take advantage of the new opportunities it presents to advertise.
Social E-Commerce
Love shopping while scrolling on social? In 2022, it's never been easier to find a product or service on social media channels like Facebook, Instagram, TikTok, and YouTube. In fact, by 2025, social shopping is expected to reach $1.2 trillion globally, a growth that's three times faster than traditional e-commerce. If your business sells a product or service, consider setting up your store on shoppable social platforms to reach your target audience. And remember to create engaging content that attracts the eyes of consumers and inspires them to make a purchase.
Video Marketing
Video marketing is next in the line for the top digital marketing trends of 2022. We can say with certainty that it will be one of the biggest marketing trends of this year. From TikTok and Instagram Reels to YouTube Advertising, video is becoming THE format to engage with consumers and drive traffic to your business.
Since the average viewers' attention span is less than 3 seconds, you have a limited amount of time to capture attention. Therefore, it's essential to create video content that quickly captivates your audience and brings them along on a journey. You can accomplish this through audio and visual storytelling that showcases your brand's product or service and demonstrates how it makes one's life easier.
Conversational Marketing
Building a relationship between your brand and the consumer is essential towards creating a successful business. Nowadays, it's becoming more personal, with brands taking a conversational marketing approach online.
Brands are using conversational marketing to engage with visitors through customer-centric dialogue on social media, live chats, chatbots, voice assistants, and other communication channels. This allows them to create real interactions that answer questions and convert leads.
Capturing relevant information about customers, fans, followers, and friends enable us to create more personalized interactions.
Search Intent
Ever wondered why a user is searching for something? AI technology is helping us answer this question by tracking consumer behaviors and search patterns to discover a user's search intent. This helps brands better understand the relevance and power of a keyword within their overall marketing strategy. As a result, they're able to provide a more relevant user experience within their website, social media channels, and search marketing strategy.
Get Started on Your 2022 Digital Marketing Strategy
For more information on digital marketing trends and how you can implement them into contact Kraus Marketing today!