YouTube Brand Resources & Tools for SMBs
Did you know that YouTube has over 2 billion active monthly users worldwide? If you are a small business owner, you would be making a grave mistake to not take advantage of this vast audience.
Fortunately, in their "Step-by-Step Playbook", YouTube penned a plethora of valuable tools business owners can use to stand out amongst the crowd. Your dream of making your business videos viral can be right around the corner!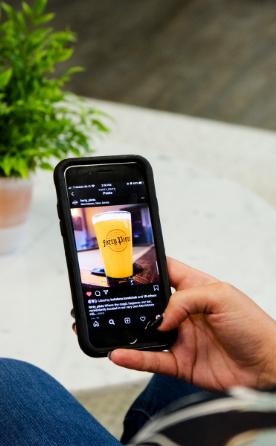 Digital Marketing
Capture Leads, Generate Sales & Find New Customers
Capturing relevant information about customers, fans, followers, and friends enable us to create more personalized interactions. In turn, we can better understand how to provide the best possible experience for our target audience.
YouTube's Free Guide
Inside the tech giant's helpful digital directory lies very straight-forward instructions on how to amplify your company's presence on their platform, including setting up your own channel and appeal to novel customers.
We break down each chapter below:
Launching Your Brand's YouTube Channel
This chapter encompasses the fundamentals of crafting your very own brand account or personal channel, how to personalize your channel, branding options, advanced elements found on the platform, uploading a video, and measuring your video's performances.
Generating Video Content
Here is where you can learn how to properly plan for filming a video, how to effectively film on a phone, the in's and out's of effective creative, and how to best utilize Google's Video Maker to craft videos with existing clips.
Understanding Live Streaming
This chapter of YouTube's brand resources includes how to verify your channel, how to set your account settings to enable live streaming on your account, as well as how to stream from your phone vs. your desktop.
Creating a Campaign with YouTube Ads
In this chapter, discover how to create your very own Google Ads account, set up a campaign, and how the measure results.
We provide a consultative first meeting without the pressure to sign. Let us know what you're working on.
YouTube Marketing with Kraus
Interested in improving your YouTube marketing strategy? Our expert marketing team can help. Don't hesitate to reach out to the digital strategists at Kraus Marketing. Contact us today to get started!