Google Analytics 4, Google's latest redefined vision of their beloved analytics platform, encompasses AI-powered insights, tracks users across devices, and offers more granular data controls. With an enhanced, event-based way of tracking user data, Google hopes to show marketers and business owners a more realistic picture of their data compared to the popular Universal Analytics.
So, without further ado, let's dive into the benefits of Google Analytics 4 and how it can transform the way you track data for your business.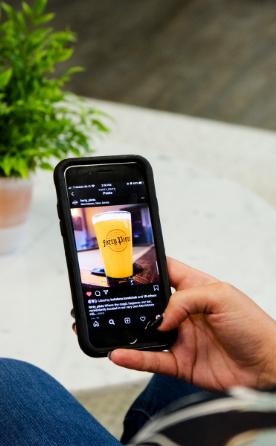 Digital Marketing
Capture Leads, Generate Sales & Find New Customers
Capturing relevant information about customers, fans, followers, and friends enable us to create more personalized interactions. In turn, we can better understand how to provide the best possible experience for our target audience.
The Benefits of Switching to Google Analytics 4
Out with the old, in with the new! Google has announced that they are tossing aside the outdated concept of Universal Analytics and are instead incorporating a system that "operates across platforms, does not rely exclusively on cookies, and uses an event-based data model to deliver user-centric measurements."
That sounds great, but what exactly does this mean for marketers and business owners? For starters, users can now:
Nurture both app and website data to better observe and understand the customer journey
Utilize events instead of session-based data
Encompass privacy controls like cookieless measurement, as well as behavioral conversion modeling
View a more user-friendly interface without complex models
Analyze deeper audience integration by monitoring visitors across web and app
If your marketing goals, or KPIs, involve driving sales, app installs, connecting online, or generating leads, then Google Analytics 4 should be your go-to.
Google Analytics 4 promises to not only help you understand customers at different touchpoints, but to gain better value from your data. This novel platform lets you easily activate your insights as well as incorporate country-level privacy controls to manage the collection of user-level data. There's so much you can take advantage of on this platform, and things will only improve as Google continues to make updates to this latest version of analytics.
When Should I Switch to Google Analytics 4?
As a digital marketing agency experienced in data reporting, we suggest making the switch from Universal Analytics to Google Analytics 4 right away. Google has previously announced that all standard Universal Analytics properties will stop tracking on July 1, 2023 and that 360 Universal Analytics properties will stop on October 1, 2023.
The earlier you set up and familiarize yourself with Google Analytics 4, the more prepared you'll be for the hard transition when July rolls around—which means no gap in your data tracking and analysis.
Capturing relevant information about customers, fans, followers, and friends enable us to create more personalized interactions.
Stay Ahead of the Latest Marketing Tool Releases
These advanced marketing platforms are only as great as how well you use them. If you don't use them to their fullest potential, you could be missing out on exceeding your marketing goals.
If you're unsure how to set up your new analytics account or how to analyze the data, Kraus Marketing can help through our comprehensive digital marketing plans. Contact us today to get started.