What is Affiliate Marketing, and Can it Benefit My Business?
Many brands today are reaping benefits from implementing affiliate marketing into their business strategy. Affiliate Marketing allows companies to effectively market their products while increasing their audience reach, boosting their reputation, and gaining a high return on investment (ROI). So, you may be asking what is affiliate marketing?
Affiliate marketing is the process by which an affiliate gains commission every time they market another company's product. An affiliate simply seeks out products they want to advertise, and they receive a commission every time they make a sale.
But how does this benefit my business? Take a look at five benefits of implementing affiliate marketing into your business strategy.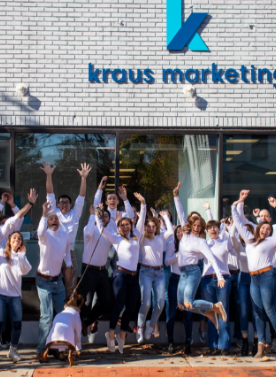 About Us
Full-Service Marketing Agency
We are a full-service digital marketing agency looking to take your campaign or project from concept to finished product, assuring no detail is overlooked along the way.
The Benefits of Affiliate Marketing
Low Risk
There is minimal risk involved in implementing affiliate marketing into your business strategy. This is because affiliates only make a commission when they drive a sale. Therefore, brands are guaranteed to make money when an affiliate does.
Cost-Effective
Affiliate marketing is cost-effective because brands can determine how many affiliates they want to work with. If a brand doesn't want to spend a lot of money, they can hire a fixed number of affiliates to market with. As mentioned above, this type of marketing guarantees brands to benefit from their affiliate sales.
Increases Audience Reach
When working with affiliates, your brand is exposed to new audiences they may not have reached before. Since brands will handpick affiliates, they can guarantee their targeted audiences have an interest in the products they're selling and ensure more brand recognition amongst valuable potential customers.
High ROI
Having a solid affiliate marketing strategy isn't enough to guarantee a high ROI for your brand. But by having a solid marketing strategy and choosing the correct affiliates to represent your brand, it will increase your chance of making sales. Choosing affiliates that directly influence the customer base you're looking for will almost guarantee a high ROI.
Capturing relevant information about customers, fans, followers, and friends enable us to create more personalized interactions.
Choose Kraus Marketing for All Your Digital Marketing Needs
For help developing a digital marketing campaign, contact Kraus Marketing. We're experts at creating and managing SEO, social media, and email campaigns that increase website traffic, conversions, and ROI. We look forward to working with you!