Microsoft Multi-Channel Campaign: Unified Campaigns
Microsoft has launched Unified Smart—a free-to-use platform for businesses of all sizes to manage any paid multi-channel campaign. Their goal is to provide an accessible software that is easy to use for those new to paid advertising while intuitive enough for experienced marketers. The platform comes with no purchasing or management fees, so businesses only have to pay for their ad spend.
How Does it Work?
Submit the business URL and campaign goals
Allow Unified Smart's AI to create a campaign based on the website content
Review key elements including when ads are shown, suggested keywords, and suggested budgets
Select where the ads are shown, search or social media
Because Unified Smart allows for multi-channel campaigns, paid search and social media ads can be created and managed all on one platform. Search ads can show up on Microsoft's Search Network and Google while social media ads can run on Facebook, Instagram, Twitter, and LinkedIn.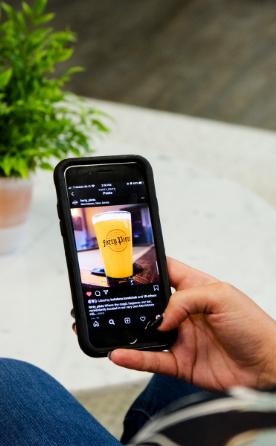 Digital Marketing
Capture Leads, Generate Sales & Find New Customers
Capturing relevant information about customers, fans, followers, and friends enable us to create more personalized interactions. In turn, we can better understand how to provide the best possible experience for our target audience.
Does Unified Smart Allow for Photo and Video Ads?
Yes, Microsoft's advertising platform allows for photo and video ads. While ads automatically default to text, adding a photo or video is possible. You can upload your own file or choose an image suggestion from Microsoft's partnership with Shutterstock.
Is Reporting Available?
Not only does Microsoft's Unified Smart allow for creating and managing ads, but it also offers comprehensive reporting as well. Review impressions, clicks, calls, conversions, spend, and engagements all in one place. You'll also be able to see ad performance by platform and ad performance by metrics (campaign goals).
Social Media Management Features
Beyond paid advertising, Microsoft's platform allows businesses to schedule and manage organic social media campaigns. Social media engagement insights are also available, including likes, comments, shares, retweets, and more. You can also review impressions and audience growth for each channel.
We are a full-service digital marketing agency looking to take your campaign or project from concept to finished product, assuring no detail is overlooked along the way.
Is Unified Smart Right for My Small Business?
While Microsoft's Unified Smart is designed for small businesses, SMBs may not gain the results they're after on their own. This intuitive platform seems to do the work for you, but campaigns should always be reviewed and tweaked using paid search and social media knowledge. Otherwise, the AI technology may make a recommendation that doesn't necessarily fit your business needs or budget.
For help launching a multi-channel campaign, contact Kraus Marketing. We're experts at creating and managing PPC, SEO, social media, and email campaigns that increase website traffic, conversions, and ROI. We can optimize your current advertising or create new integrated paid campaigns.