What is HTTP2's Role in SEO
In 2015, HTTP2 was officially standardized after almost fifteen years of HTTP1 serving the web. In 2020, Google confirmed that the crawling of sites over HTTP2 would begin. One year later in May 2021, John Mueller, Google's Senior Webmaster Trend Analyst, announced that the HTTP2 protocol was already taking over the web, with over half of all URLs being crawled.
With HTTP2 taking over the web, you may be wondering – what is HTTP2?
To answer your question, essentially, HTTP2 is a protocol used to govern the communication between a browser and server. When someone uses a browser to conduct a search, HTTP2 communicates the request to the server that contains the requested information. With this switch taking place, Googlebot will no longer have to spend as much time crawling your server as before.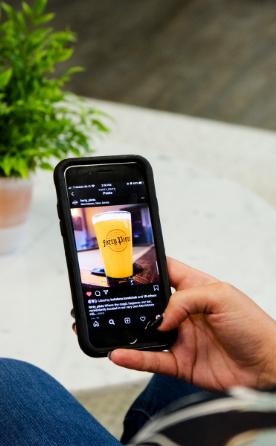 Digital Marketing
Capture Leads, Generate Sales & Find New Customers
Capturing relevant information about customers, fans, followers, and friends enable us to create more personalized interactions. In turn, we can better understand how to provide the best possible experience for our target audience.
Benefits of HTTP2
Improved Web & Mobile Performance
Many of the features of HTTP2 improves both web and mobile performance. In terms of web performance, users can expect faster loading time and the ability to send and receive more data per communication request.
In addition to faster web performance, HTTP2 will provide users with a seamless mobile experience. Since HTTP2 was developed in more recent times than HTTP1, this protocol is perfectly optimized for mobile usage.
Superior User Experience
As mentioned above, faster loading time and mobile optimization will increase user experience. It's no secret that people hate slow load time on a site. In fact, according to Google, there's a 32% increase in bounce rate when a page has a slower load time than one to three seconds.
Advanced Security
Under HTTP2, all websites are encrypted and secured. HTTP2 also protects apps from any cyber-attacks that could potentially cause sites to be dropped from the SERPs altogether.
We are a full-service digital marketing agency looking to take your campaign or project from concept to finished product, assuring no detail is overlooked along the way.
What Does This Mean for SEO?
While Google has confirmed that the switch to HTTP2 will not directly affect your search engine ranking, Google's page experience algorithm update should be completed by September 2021. All these benefits mentioned above will play an indirect role in boosting your SEO initiatives through this update.
How Kraus Marketing Can Help
At Kraus Marketing, we believe in utilizing only the most effective, up-to-date digital marketing strategies to help build cost-effective, results-driven campaigns for our clients. Don't hesitate to reach out to the digital strategists at Kraus Marketing! Contact us today to get started!