What is a Digital Marketing Strategy and Why Do I Need One?
Marketing without purpose is like driving blind. It's pointless spending money and time developing campaigns without any reasoning or research behind them. You might as well be throwing your money out the window.
Consumer demand is always fluctuating. With the right digital marketing strategy, you'll be able to accurately address your customers' needs and stand out in a way that's no less than extraordinary!
But wait, what is a digital marketing strategy?
To put it simply, a digital marketing strategy is a plan of action to launch an internet presence through cyber channels like social media, organic search, paid ads, and other web-based mediums. The main goal of a digital marketing strategy is to augment awareness about your business, attract new customers to your business, and entice them to take action through these tactics.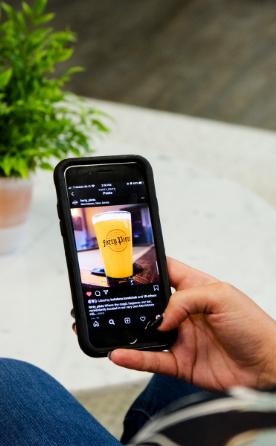 Digital Marketing
Capture Leads, Generate Sales & Find New Customers
Capturing relevant information about customers, fans, followers, and friends enable us to create more personalized interactions. In turn, we can better understand how to provide the best possible experience for our target audience.
Step One: Identify Your Goals
Never work without purpose. A method to your marketing will help you obtain the results you're looking for. To create an effective digital marketing strategy worth your time, you must determine why you're creating one in the first place! Are you interested in boosting your revenue? Getting the word out about your product or service, or company? Decide what's best for your company at this particular moment.
Step Two: Build Your Buyer Personas
Your products or services won't appeal to just anyone. That's why creating a buyer persona can help you better understand and solve your customers' needs by tailoring your products or services to appeal to these specific individuals. Gather quantitative and qualitative data about your target audience, including both surface level information (job title, age, location, and income) as well as more profound details (challenges, hobbies, goals, priorities).
Step Three: Select Your Channels
Let your voice be heard! Utilizing the right marketing channels can help connect and communicate with your core audience. Per HubSpot, vital marketing channels for companies to focus on include email marketing, social media marketing, video marketing, influencer marketing, search engine marketing, word-of-mouth marketing, websites/blogs, omni channel marketing, and podcast marketing. Once you know which channels your customers are on, it's time for launch!
Step Four: Analyze Your Results
After your strategy runs its course, there's nothing more important than reflecting back on your work. Your statistics will tell you your customers' perception of your marketing efforts and give you opportunities the improve your performance the next time around. Did you deliver value to potential customers? Were there any road bumps the customers ran into? Measure, benchmark, and evaluate the metrics that will make your next digital marketing strategy a success.
Capturing relevant information about customers, fans, followers, and friends enable us to create more personalized interactions.
Create Your Winning Digital Marketing Strategy
If you're unsure how to jumpstart your digital marketing strategy, rest assured our experts at Kraus Marketing have ample experience crafting, executing, and monitoring successful marketing strategies. Contact us today to get started on your campaign.