7 Reasons Why Video Marketing is so Powerful in Advertising
Video marketing is one of the most powerful tools in advertising. It combines sight, sound, and motion to create a remarkable experience that grabs your audience's attention and keeps them engaged. Here are seven reasons why video marketing is booming in today's digital age.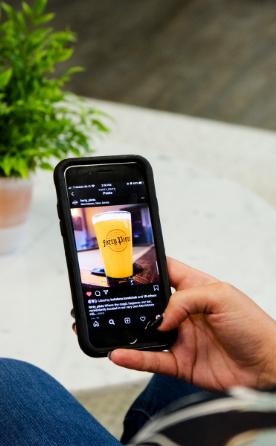 Digital Marketing
Capture Leads, Generate Sales & Find New Customers
Capturing relevant information about customers, fans, followers, and friends enable us to create more personalized interactions. In turn, we can better understand how to provide the best possible experience for our target audience.
1. Videos are Eye-Catching & Visually Appealing
Videos have the ability to draw people in and catch their attention. Whether it's a powerful commercial on TV or a dynamic YouTube ad, videos have the power to stand out in our fast-paced world.
2. Videos Convey Information in a Short Time
You can pack a lot of information into a short video and keep people engaged, which is essential given the short attention spans of modern audiences. With the use of visuals, animation, and sound, videos can make messages easier to comprehend and remember.
3. Videos are Fantastic for SEO
Search engines love video content, and adding videos to your website can help you rank higher in search engine results. Google includes videos in the top results for many search terms, and since Google owns YouTube, there has been a significant increase in how videos affect rankings.
4. Videos are Easily Shared Through Social Media
With the popularity of social media, it is easier than ever to share videos with others. You can reach thousands of potential viewers in just minutes by posting your video content on popular platforms like YouTube, Instagram, and TikTok. Additionally, sharing videos on social media can help create a sense of community among your followers by encouraging comments and interactions. When you post high-quality video content, people will be more likely to follow and share it with their friends, further increasing the reach of your message.
5. Videos Boost Conversions & Sales
Using videos as part of your marketing strategy is one of the most effective ways to increase conversions and sales. Videos help to engage with customers, showcase products and services, tell stories, educate people about a brand or product offering, and more. In fact, studies have shown that adding a video to a landing page can increase conversions by almost 80%.
6. Videos Build Trust & Brand Credibility
Video can convey emotion and human connection in ways that photos or graphics cannot. Google tells us that smartphone users are twice as likely as TV viewers and 1.4 times more likely than desktop viewers to feel a personal connection to brands that show video content or ads on their devices.
7. Video Ads are Highly Trackable
Facebook grants the ability to retarget based on how long each viewer watched your video. Tracking impressions, play rate, viewer engagement, lead generation, and call-to-action link clicks can help gather all the data you need to decide how to improve your subsequent video campaigns.
Capturing relevant information about customers, fans, followers, and friends enable us to create more personalized interactions.
Final Thoughts
Video marketing is essential for any business looking to stay ahead of the competition. Whether you're creating a short promotional ad or a detailed product demo, video can attract new customers and drive them through the sales funnel. With so many benefits to video marketing, it's no wonder why this is one of the most effective tools in advertising today.
And if you're looking to craft a video marketing strategy that's right for your business, Kraus Studios is here to help. Contact us today!