How to Optimize Your Website for Local Search Rankings
Picture this: you're having a quiet dinner at home. You start your sink to clean your used dishes after a lovely meal when suddenly, you notice the water isn't going down. Gross! You need a plumber.
What are the chances you'll start searching online for plumbers in your area? Quite high, we bet! And you're not alone. A whopping 46 percent of all Google searches are local. I mean, you wouldn't look for plumbers outside your state, would you? You'd probably pick the one closest to your home with the best reviews. Hence, as a business, it's imperative to make your local SEO strategy as strong as ever. Companies who take advantage of local SEO can quickly reap the benefits of staying a few steps ahead of their competition while securing more qualified leads online!
Want to soar right to the top of your local search rankings? We can show you how!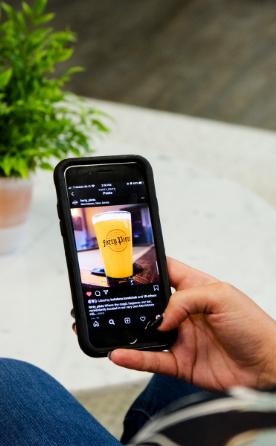 Digital Marketing
Capture Leads, Generate Sales & Find New Customers
Capturing relevant information about customers, fans, followers, and friends enable us to create more personalized interactions. In turn, we can better understand how to provide the best possible experience for our target audience.
Create Your Google My Business Page
Nothing makes a local company seem more legit than broadcasting a clean, accurate Google My Business page. Easily boost your business' visibility and effectiveness by adding core information like your business' address and phone number, but also your hours of operation, and pictures of your company. Once your page is complete and optimized, viewers will take your business much more seriously and are more inclined to call you up. This is also a great way to generate client reviews.
Keep Adding Your Business to Local Directories
In every industry, there are many directories that people use to search for businesses in their area, and yours should be one of them! Including your company on these many directories is another fool-proof way to get noticed and seem much more serious and dependable in the eyes of your future customers. Directories like Facebook, Bing, Yelp, MapQuest, Local.com, LinkedIn, etc. are a great place to start, followed by more niche directories pertaining to your specific industry.
Embed Local Search Terms in Your Content
What terms are people are using to find your site or your services? Conducting keyword research on a local level can help you spot local search terms your customers are typing in and can give you ideas on content (blogs, videos, infographics, email campaigns—you name it!) that will appeal to your audience. However, remember that SEO is a long-term game, it doesn't just stop after one round. You may have quick wins, but make sure to conduct regular keyword research to stay on top of your customers' changing habits and needs.
Capturing relevant information about customers, fans, followers, and friends enable us to create more personalized interactions.
Work with Local SEO Experts
Staying on top of search engines and the constant shifts of your customers' needs can be tiring and time consuming. Make sure your hard work pays off in the end by teaming up with local SEO mavens like our team at Kraus Marketing! Contact us today if you'd like to chat about how to best optimize your brand online.