Essential Web Design for Small Businesses Located in Tampa
Developing a website is important for any business, whether big or small, as it is how potential customers learn more about a company and what they offer. Implementing effective web design for small businesses is the key to expanding any company's reach, so we've listed four must-haves for a successful site.
Web Design Ideas: Our 4 Must-Haves
It's best to plan out what you want to include on your site and consider the most important elements for your business or industry. Here are our top four ideas regarding web design for small businesses.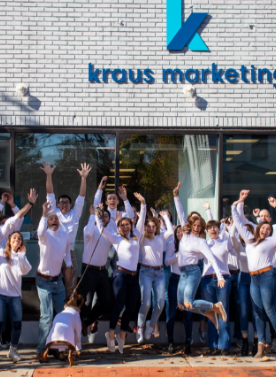 About Us
Full-Service Marketing Agency
We are a full-service digital marketing agency looking to take your campaign or project from concept to finished product, assuring no detail is overlooked along the way.
1. Create Your Website Layout
Website layouts are crucial in web design for small businesses because they set the foundation for your site. Before you get developing, establish how you want your website to look, especially in terms of color, imagery, typography, and any design elements that tie into your branding. If your business also has a brick and mortar location, try incorporating elements from your physical location into your site's layout. This will help give customers a similar experience, whether they're in person or online.
2. Have Dedicated Pages
A common mistake in web design for small businesses is having one single page with all the company's information. It's best to have multiple pages that are dedicated to different aspects of your business and services. This makes it easier for potential customers to navigate your website and find specific information while also helping to increase your search engine optimization efforts. More pages mean more opportunity for relevant keywords, copy, links, and more. We consider these three pages to be crucial for any website.
Home Page
When it comes to web design for small businesses, the home page is crucial to having the most important information for potential customers because it's the first one they'll see. Use the home page to describe your small business and what industry it is a part of.
About Page
Having an about page can help display your business' story to customers. You can even explain why you chose to have your business in Tampa to connect with more residents. Using this page to answer questions is a great way of engaging potential customers.
Contact Page
The best way to have potential customers reach out is by creating a clear contact page so they can call, email, or physically visit your business. You can also use this page to showcase that your company is in Tampa by including photos of the location and a map.
3. Optimized User Interface
Another important aspect of web design for small businesses is making your website easy to navigate—also known as a positive user experience. Potential customers should be able to find all the information they need about your business in an efficient way. Your website should also be visually organized with simple navigation.
This also means ensuring your site is mobile friendly, since many people look up small businesses on their phones. Make sure all buttons are properly positioned for mobile scrolling and that elements such as images are formatted correctly.
4. Make It Interactive
Creating an interactive web design for small businesses is a great way to make customers' experiences more memorable. Try adding videos of your location in Tampa throughout the website so that people can familiarize themselves with your business. We also recommend having chat features with a company representative on the backend for potential customers to ask specific questions and easily find answers.
We provide a consultative first meeting without the pressure to sign. Let us know what you're working on.
Perfect Your Web Design with Kraus Marketing
The best way to perfect web design for small businesses is by partnering with a trusted marketing agency. Contact Kraus Marketing, located in Tampa, NYC, and Morristown, NJ, to help get started on designing, developing, and optimizing the best website for your business!