4 Ways to Take Advantage of Metaverse Advertising
The future of advertising is here, and it's called the metaverse. This new type of advertising utilizes the latest augmented and virtual reality technologies to create immersive and engaging experiences, providing businesses with the perfect opportunity to reach their target markets in ways they've never been able to before.
So, how can a business start advertising in the metaverse? Let's look at four different types of metaverse advertising and how they work.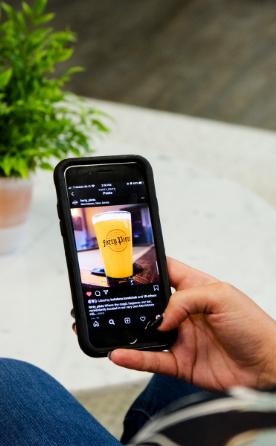 Digital Marketing
Capture Leads, Generate Sales & Find New Customers
Capturing relevant information about customers, fans, followers, and friends enable us to create more personalized interactions. In turn, we can better understand how to provide the best possible experience for our target audience.
1. Advertising in Virtual Cities
The first type of metaverse advertising strategy that businesses can implement is purchasing metaverse billboards. Currently, we're seeing companies like Amazon, Walmart, and Gucci use these dynamic billboards to their advantage to create brand awareness and drive traffic to their business.
2. Creating Immersive Experiences
Another way businesses can advertise in the metaverse is by creating immersive and personalized experiences for their clients and consumers. For example, you can create your business in the metaverse and virtually invite your clients and consumers from anywhere in the world to visit. Once they are there, you can create an experience for them to view, pick up, and hold three-dimensional re-creations of your products. This gives them the opportunity to test your products and learn about them before making a purchase in the real-world.
Already, some of your favorite brands are involved in the metaverse and making waves, including Claire's. They recently created a game in Roblox called ShimmerVille, where consumers can personalize their colorful environments, gain access to special events, and decorate their avatars with some of the company's best-selling jewelry and clothing items. The company is also looking to add phygital retail products and ear piercing jobs to the game, elevating the experience even more.
3. Purchase of NFTs
NFTs are also a great form of metaverse advertising. You can create or purchase different pieces of digital assets and display them within your unique environments. Currently, brand designed clothing, scene art, and videos are becoming big in this space for consumer purchase.
4. Product Placements
Product placement is a huge aspect of advertising within the metaverse's virtual 3D worlds. In Decentraland, we're seeing famous people like Snoop Dogg participating there. And in Roblox, businesses like Gucci are building replicas of real-world stores and immersive installations for a younger audience to experience. As a result, these businesses are fostering brand loyalty and increasing the likelihood of their products being purchased outside the realm.
Capturing relevant information about customers, fans, followers, and friends enable us to create more personalized interactions.
Where Can You Participate
Within the metaverse, there are different places a company can participate, including Horizon Worlds, Decentraland, Roblox, or the metaverse itself as a whole. In these worlds, you can build your entire environment, like your office space or storefront, where people can come in and shop. And if you sell e-commerce products, you can link them to go out to different shopping places such as Amazon or Walmart.
Enter the Metaverse with Kraus Marketing
At Kraus Marketing, we know what it takes for your company to stand out amongst the competition in this new realm. Contact us to get started building your marketing plan today.