5 Benefits of Working with a Family Law Digital Marketing Agency
Growing a successful family law practice can be easily done through effective family law digital marketing strategies. Attracting clients is important, and your practice's marketing should encourage people to reach out to your firm beyond just clicking on your website. Here are five tips to improve your approach and the benefits you can expect to see.
Create Educational Content
Your website should explain what your firm wants to achieve to potential clients through educational content. Expanding upon family law or including specific ways your law firm differs from other types can help improve your metrics for time spent on your website. Additionally, it can help them answer any basic questions to understand what your family law practice is setting out to achieve.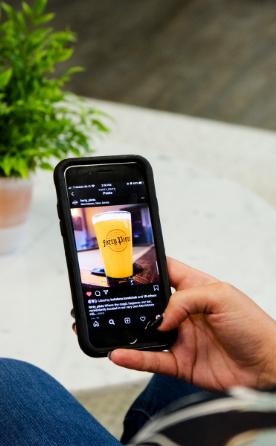 Digital Marketing
Capture Leads, Generate Sales & Find New Customers
Capturing relevant information about customers, fans, followers, and friends enable us to create more personalized interactions. In turn, we can better understand how to provide the best possible experience for our target audience.
Improve User Experience
One of the best tactics for family law digital marketing is to have an understandable user experience. Users should feel comfortable navigating your website and finding all the necessary information they could need, such as contact information or frequently asked questions about your practice. When searching for a lawyer, users should be able to understand the details in every step of the process. Making your website easily accessible can give them a sense of assurance with entrusting your family law practice specifically.
Use Google My Business
Another way to help your family law digital marketing efforts is by setting up your account with Google My Business. This will help boost your firm's prominence on a potential client's first search and encourage them to further engage with your business. Google's business profile can help users see your location, hours of business, social media links, and more. Additionally, Google My Business can add a level of credibility to your family law firm's practice and make it even easier to expand your reach.
Be Present On Social Media
Social media can be extremely effective in reaching larger audiences and greatly improve your digital marketing efforts. Creating specific posts on multiple platforms can further educate potential clients and encourage them to research more about your firm. While gaining a user's initial attention is important, keeping them engaged through effective posts and content will set your firm apart from competitors.
Show Off Your Firm's Personality
One of the most important considerations for any law practice is establishing trust with your clients. Use these family law digital marketing techniques to express what kind of culture your firm has through your website by presenting members of your team. Doing so can allow users to learn more about the lawyers they might be working with and can help establish a sense of connection prior to contacting you.
Capturing relevant information about customers, fans, followers, and friends enable us to create more personalized interactions.
Expand Your Family Law Digital Marketing Efforts Today
Ready to increase your marketing efforts and attract more clients to your legal business? Contact Kraus Marketing today to learn how we can assist you with digital marketing for your family law firm.