3 Steps to Create a Fourth of July Marketing Campaign
The Fourth of July is just around the corner, which means it's time to start planning your marketing campaign. Whether you're looking to increase sales, grow your customer base, or improve brand awareness, creating a themed marketing campaign is an excellent way to light up your brand for Independence Day.
So, how can you get started? Here are three key steps to follow when creating a Fourth of July marketing campaign.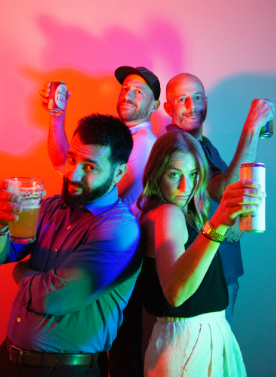 Our Team
Home of the Creatives
At Kraus Marketing we combine great ideas with hard work and a dedicated team of projects managers, designers, web developers, Google certified digital strategeists, and copywriters.
Step 1: Develop the Plan
When it comes to creating a Fourth of July marketing campaign, it's essential to start planning early. Decide which marketing channels your target audience uses most and plan your campaign around it. This will ensure you have time to create unique patriotic-themed packaging, photography, social graphics, or other materials that can take longer to pull together.
Step 2: Create Your Marketing Campaign
Step two is all about putting your plan into motion to create a memorable Fourth of July marketing campaign, which could include:
Designing patriotic themed packaging
Creating Independence Day social posts
Using slogans like 'Let Freedom Ring'
Implementing online sale codes like 'July 4'
Step 3: Launch Your Campaign
Once your Fourth of July campaign has launched, it's essential to monitor its progress. Website analytics, Facebook Ads, KPI tracking, and phone tracking are all great tools to help you identify which strategies work best to convert more interested leads.
By monitoring your campaign's progress, you can make necessary adjustments to ensure its success. This way, you can make the most of your Fourth of July marketing efforts and bring in more business.
We provide a consultative first meeting without the pressure to sign. Let us know what you're working on.
Create Your Fourth of July Campaign at Kraus Marketing
Ready to launch your Fourth of July marketing campaign or want to start planning for next year? Reach out to Kraus Marketing today!