Our Predictions for SEO in the Metaverse
Writing content for the internet is a two-fold process because one is not only writing to entertain human readers, but the content must also impress Google's algorithm. Knowing the best phrases and keywords to use in your social posts and blog content can significantly improve what it is you're promoting. As an integrated digital marketing agency, we fully understand SEO in the Metaverse and how to utilize best practices to improve your online rankings. If you want your content about the Metaverse to be read by viewers instead of collecting cobwebs, keep reading to learn our top tips.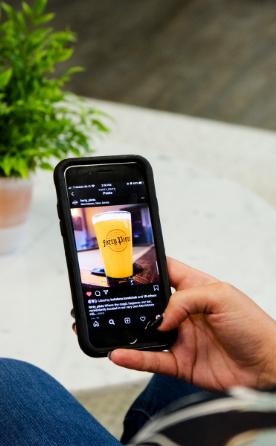 Digital Marketing
Capture Leads, Generate Sales & Find New Customers
Capturing relevant information about customers, fans, followers, and friends enable us to create more personalized interactions. In turn, we can better understand how to provide the best possible experience for our target audience.
Optimize Content for the Metaverse Using SEO
Because the Metaverse is a relatively new destination, now is the perfect time to rise to the forefront of writing content about it and optimizing it for search engines.
SEO considers competitive search terms and analyzes what people in your audience are looking for online. Using SEO tools can show you many fascinating insights about your current content and provide better alternatives. For example, you may learn that the term "metaverse games" may be more effective than "video games in the Metaverse." You will better understand various keyword variations, the keyword difficulty, related keywords, searcher's intent, and total search volume.
Many people wonder what the Metaverse is, how it works, and if it's worth entering. One of the best ways to quell these frequently asked questions is by creating a webpage that answers FAQs. Be sure to adopt a helpful tone when writing about this novel concept, as many readers may not know where to begin when they hear the word "Metaverse." You can also use keyword research to understand what your intended audience is looking for about the Metaverse before trying to answer those questions or provide information within your blog posts. Using key phrases about the Metaverse will help your blog appear higher on search engine results pages.
Our 4 Predictions for SEO in the Metaverse
Prediction 1: Headlines with Numbers Makes a Big Difference
We've noticed that most trending content about the Metaverse revolves around listicles, or articles that phrase the topic in ways like 'Ten Most Fun Apps in the Metaverse.' Phrasing your content like this is a bright idea because articles with numbers at the beginning tend to be more enticing to consumers. Using a list format is also well-received by Google's algorithm, meaning it can better understand and highlight the content on your page. Utilizing these headlines will improve your page's ranking, as your optimized content will appear higher up on Google.
Prediction 2: More Big Publications Will Write about the Metaverse
As 'Metaverse' wiggles its way into the common lexicon, we'll be seeing significant publications like Forbes or TIME put a greater focus on this technology. This concept transcends business and culture, and is a current topic that readers show a keen interest in learning more about.
Prediction 3: SEO in the Metaverse Will Get Crowded
As more people join the Metaverse and content creators devote more time to promoting their experiences, the written market could become oversaturated. Use strategic search terms to rise above the competition and make sure you get an early start to cement your mark before others!
We provide a consultative first meeting without the pressure to sign. Let us know what you're working on.
Prediction 4: Most Large Companies Will Have a Metaverse Presence
Shopping in the Metaverse will become the new normal, so we can expect to see big retailers turn to VR. SEO in the Metaverse can help with making sales, tracking potential clients, and may even improve client relations. Using the Metaverse allows people to avoid frustrating lines and crowded parking lots. With this new tech, you may also access its giant store and products from your living room, helping people shop from their couches in a new way. Large companies and their experiences in the Metaverse will be a major component of digital advertising moving forward.
Understanding SEO's Role in the Metaverse
The Metaverse is a vast and exciting place that people worldwide will soon be flocking to. Take advantage of today's availability before Metaverse marketing becomes saturated, and begin advertising for your company for a competitive edge. If you're looking for strategies on SEO in the Metaverse and beyond, contact Kraus Marketing today to learn how we can help you.