What's Shopify You Ask? We Break It Down for You
If you're a new business looking to start marketing online, you may have heard of Shopify as a potential web builder. But what's Shopify exactly? It's more than just a site builder; it's a support system to help build up your online business. Let's explore more.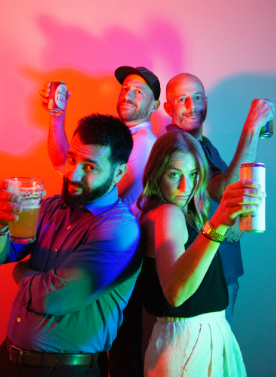 Our Team
Home of the Creatives
At Kraus Marketing we combine great ideas with hard work and a dedicated team of projects managers, designers, web developers, Google certified digital strategeists, and copywriters.
It's Not Just a Site Building Platform
Shopify has all the essentials of a regular site building platform. It not only acts as a tool to build your site, but has features to easily sell your products and contains a wide range of customizations. But unlike other web builders, Shopify caters to businesses with its eCommerce platform. Using apps to promote needed marketing or advertising, Shopify can help businesses customize their site to better benefit their business.
Shopify also helps with SEO for businesses through photos, tags, and product names. Shopify also helps businesses promote sales through social media sites like Pinterest or Facebook without having to go to a third-party website.
Inventory Management
Another feature unique to Shopify is its inventory management system. If you're a business that sells both in-person and online, Shopify makes it easy to keep track of inventory on your website. Whenever a customer makes a purchase in-person, the transaction is charged to the website so that it sells directly from the business' site, rather than on two separate accounts. This makes management of sales and inventory simple and less of a hassle when crunching numbers.
Overall Results
How do you know if you should start using Shopify? This site builder is aimed towards businesses in the earlier stages, but a lot of big-name brands use it as well. The prices are affordable, and the site is easy to design and customize to fit your brand.
If you're a starting business that just wants to get to selling, Shopify may be the best option for you. With SEO tools to strengthen your brand name, Shopify is a perfect place to start your website.
We are a full-service digital marketing agency looking to take your campaign or project from concept to finished product, assuring no detail is overlooked along the way.
Need Help Setting Up Your Own Website?
As a new business, it can be difficult to navigate your way through marketing and advertising without getting overwhelmed. Kraus Marketing has years of experience in building both websites and brands to help businesses reach customers. Contact Kraus today to get started.