Why Inclusive Design Can be a Big Win for Your Brand
Inclusive web design is a design approach that considers the needs of as many people as possible. While inclusive design is not a new concept, it is only recently that it has started to gain traction in the web design community.
By making your site accessible to more people, you're increasing the potential audience for your product or service. Not only is inclusive design the right thing to do, but it can also give you a competitive edge. Inclusive design can be a big win for your brand, not just in terms of social responsibility but also the bottom line. A study by the UK's Royal National Institute for Blind People found that companies that are inclusive and accessible to people with disabilities can increase their customer base by up to 20%.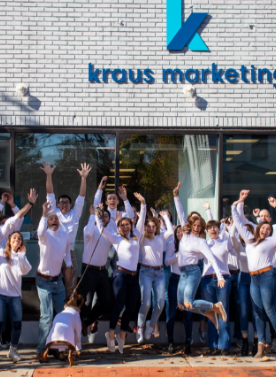 About Us
Full-Service Marketing Agency
We are a full-service digital marketing agency looking to take your campaign or project from concept to finished product, assuring no detail is overlooked along the way.
Benefits of Inclusive Web Design
There are many benefits to inclusive design, but here are three of the most important:
Increased Accessibility
Inclusive design can make your site more accessible to a broader range of people. This can include users with disabilities, the use of different browsers and devices, and different levels of technological literacy.
Improved User Experience
Inclusive design can improve the user experience for everyone. By considering the needs of as many people as possible, you're likely to create a better experience for all users.
Competitive Edge
Inclusive design can give you a competitive edge. In a world where more and more companies are vying for attention, inclusive design can help you stand out from the crowd.
How to Make Your Web Design More Inclusive
There are several ways to make your web design more inclusive. Here are some of the most important:
Use contrasting colors for text and background
Use clear and concise language
Structure content in a logical way
Optimize for different browsers and devices
Provide alternate versions of content (i.e., audio, video)
Use captions and transcripts for videos
Ensure forms can be completed with a keyboard
We provide a consultative first meeting without the pressure to sign. Let us know what you're working on.
How Kraus Marketing Can Help
Inclusive web design is not only the right thing to do, but it can also positively impact your brand. By making your website accessible to everyone, you can show that your brand cares about its customers and is committed to providing the best possible experience. If you're interested in designing an inclusive website, reach out to the experts at Kraus Marketing today.