Modern & Practical Web Design for Lawyers
If your legal website is performing sub-par, it may be time for a serious overhaul.
A front-runner web design for lawyers loudly puts the needs of the clients first by educating—not bombarding, creating trust—not confusion, and igniting an action that will result in long-lasting client loyalty.
So, which design principles should you consider when remodeling your website? Let's take a look.
The Holy Grail of High-Performing Law Firm Website Designs
The reality is that clients make decisions on your company based on your online presence. Without an easy-to-navigate, informative website, you're simply handing off business to other lawyers on a silver platter.
Of course, we don't want that to happen, so our experts decided to break down how to create a website design for lawyers that will attract more clients to your business.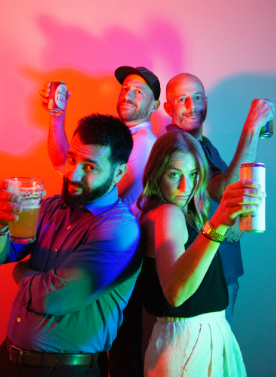 Our Team
Home of the Creatives
At Kraus Marketing we combine great ideas with hard work and a dedicated team of projects managers, designers, web developers, Google certified digital strategeists, and copywriters.
1) Craft an exceptional user-experience.
If your site is easy to use, has good site speed, and the information is clear and concise, there is a higher probability that customers will be impressed and take an action on your site.
2) Professional design.
Make sure each page is sleek, stands out, and coincides with your company branding.
3) Case studies galore.
Clients love to see a problem-solver in action! For every case you work on, explain the issue your client faced and how you helped them solve it.
4) Generate an FAQ list.
There is a high probability that your potential customers stumbled upon your website by asking a specific question into their search engine. To make sure they find answers your target audience is commonly looking for, create a question/answer page.
5) Incorporate Reviews and Testimonials.
It can be nerve-wracking to hire an attorney you are not familiar with. That's why people peek at other customer's experience to see the walk behind your talk. Flash your client's best reviews and feedback to woo your target audience.
6) Present original videos and images.
A marketing case study showed that photos of real individuals outperformed boring stock photos 95% of the time! Take time to embed meaningful photos and videos of real people in your law firm to add personalization to your message.
We provide a consultative first meeting without the pressure to sign. Let us know what you're working on.
Need Help Creating a Results-Driven Website?
Kraus Marketing is an expert in designing compelling websites for our clients. Our team of dedicated designers, developers, and content marketers can help your website stand out amongst the competition. Contact us today to get started on building your new law firm website!