What is Magento Web Design, and Do You Need a Magento Site?
Magento is an open-source platform that gives more than half a million merchants access to eCommerce capabilities. It also allows business owners to have complete control and flexibility over their online stores. Magento is on the cutting-edge of this field and can elevate your business to modern standards. Filled with state-of-the-art features, Magento web design is the perfect solution to successfully selling online.
Studies on B2B/B2C merchants going digital yield impressive results, like that 90% of customers will return to your website if they experience seamless user experience through optimal web design. A neat and structured website will not only lead to more sales, but will also create repeat customers who will turn to your business time and time again.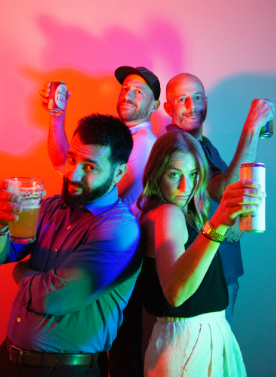 Our Team
Home of the Creatives
At Kraus Marketing we combine great ideas with hard work and a dedicated team of projects managers, designers, web developers, Google certified digital strategeists, and copywriters.
3 Reasons to Upgrade to Magento
There are several advantages to integrating your sales with Magento web design. Here are three benefits your business will enjoy.
#1 Better Design for Better Trust
Magento web design will give your business a professional makeover fit for the modern age of online shopping. Stand out against other eCommerce and online businesses by having a top-tier website. Growing brand reputation through a sleek and sophisticated site is absolutely achievable when utilizing Magento.
It's estimated that a business with an elevated user interface and user experience will see a conversion rate grow by 200% and 400%, respectively. The UX/UI design strategy that Magento employs offers a fully functional website with easily accessible features. Achieve the trust of your customers by giving them a website without glitches, hiccups, or bugs.
#2 Get Help Ranking Higher on Google
Magento utilizes impressive SEO optimization techniques that will benefit your business. Better SEO will allow your website to appear more frequently and higher up in the SERPs. Getting in front of your audience is essential, and Magento's built-in SEO features will ensure potential customers see your content before the competition's.
#3 Achieve Design Perfection Through AI
With various free and paid themes at your hands, Magento's web designs are another reason to use their service. Thanks to Magento's effective customization skills, selecting the correct aesthetic for your website is now a much simpler process. Let your ideas come to life on the web page or turn to their AI-powered personalization.
Powered by Adobe Sensei, the eCommerce platform offers more than nine different shopping behaviors to assist your page. Its AI offers a more personalized shopping experience for your customer, learning their shopping behaviors to offer them the best possible product for their needs. This machine learning targets the consumer with the right products, increasing conversion rates, revenue, and better customer interaction.
Magento also has filters like 'Trending', 'Most Purchased', and 'Recommended for You', which are proven to convince 91% of customers to buy more. The 'Recommended for You' option is also excellent at encouraging people to make additional purchases, upselling, and for cross-selling.
We provide a consultative first meeting without the pressure to sign. Let us know what you're working on.
How Kraus Can Help You Build a Successful eCommerce Website with Magento
Developing the perfect eCommerce website certainly comes with obstacles. Consider working with Kraus Marketing to help design and develop a Magento site for your online business to impress current and future customers while increasing sales. Join the online shopping revolution and be at the forefront of eCommerce with Magento. Contact the specialists at Kraus today to learn more and get started on your site.