Meta Announces the Removal of Gray Accounts on Facebook
As they move towards a more secure and safe platform for users, Meta will be removing all gray accounts on Facebook in June 2022. This means that any Business Page currently being managed by a gray account will need to be transferred to a standard Facebook account. For most people, this will mean logging into their Page with their personal Facebook account.
What is a Gray Account on Facebook?
A gray account is an account used to log into Facebook that is not associated with a personal Profile (or account). Facebook now requires individuals to have a personal profile to create, manage, or run a Business Page. However, gray accounts do not have access to the same security features as personal accounts—putting your Business Page at risk.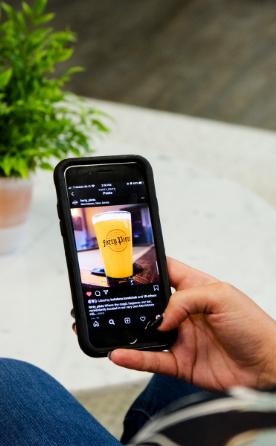 Digital Marketing
Capture Leads, Generate Sales & Find New Customers
Capturing relevant information about customers, fans, followers, and friends enable us to create more personalized interactions. In turn, we can better understand how to provide the best possible experience for our target audience.
Why is Facebook Removing Gray Accounts?
As Facebook moves towards a more secure and safe platform for their users, removing gray accounts is part of this effort. Gray accounts do not have the same security features as personal accounts, so by requiring Business Page administrators to use their personal Facebook accounts, Meta can improve security and safety on Facebook.
What To Do If You Use a Gray Account?
If you currently manage a Business Page using a gray account, you will need to log into your Business Page with your personal Facebook account. If you don't have a personal Facebook account, you can create one. Once you've logged in with your personal account, you'll be able to continue managing your Business Page as usual, after a few steps.
First, you must transition ownership and admin status of any Business Page you manage to your personal account. You can do this by going to the settings of the Business Page on the gray account and granting your personal account full access. You'll be able to manage the Business Page as usual with your personal account.
You also can download your information from your gray account before deleting it. To do this, go to the settings of your account and click on "Download a copy of your Facebook data." You'll be able to download all of the information from your account.
Once you've taken these steps, you can either delete your gray account or wait for it to be automatically disabled.
We provide a consultative first meeting without the pressure to sign. Let us know what you're working on.
How Kraus Marketing Can Help
At Kraus Marketing, we understand that this may be disruptive, but this is the best way to keep Facebook safe and secure for everyone. If you have any questions about this process or are looking to start your own social media campaign, please feel free to reach out to us. We are experienced in helping clients get access to their Facebook pages and running successful advertising campaigns.