How to Maximize Your LinkedIn Followers
One of the most valuable social media marketing objectives for brands is to increase their following. By garnering a larger following on LinkedIn, brands can gain greater organic reach and more extensive audience insights.
To get the most out of your brand's page, follow these five tips to boost your brand's LinkedIn followers.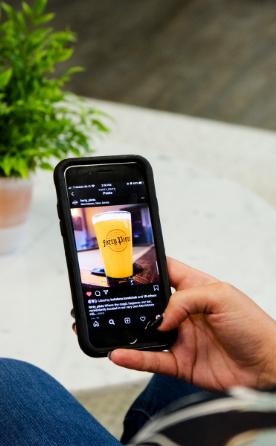 Digital Marketing
Capture Leads, Generate Sales & Find New Customers
Capturing relevant information about customers, fans, followers, and friends enable us to create more personalized interactions. In turn, we can better understand how to provide the best possible experience for our target audience.
5 LinkedIn Follower Boosting Tips
Optimize Your Page
Did you know that you can optimize your LinkedIn search? This can be done by using relevant target keywords, having a strong 'About' section and direct links to your website, and by adding attractive imagery to your page. By doing these things, your company's LinkedIn page is more likely to rank higher in the SERPs than non-optimized pages.
Engage Your Employees
Your employees are one of your strongest allies in garnering LinkedIn followers for your page. Referral marketing is everything – and your employees hyping up your company on their personal LinkedIn pages is a great way to reach new audiences and give your brand a personal appeal.
Add a Follow Button on Your Site
After conducting an audit on your website, you will gain access to crucial information surrounding who is visiting and interacting with your site by using tools such as Google Analytics. Once you determine the most viewed pages, consider adding a follow button that links to your brand's LinkedIn. This will bring traffic from already interested viewers directly to your page. You should also include a small icon that links to your LinkedIn page in the header or footer of your site.
Share Video Content
As we know, video is dominating the marketing world and is only expected to grow in popularity. In fact, video ranks very highly in LinkedIn's algorithm. By sharing video content on your brand's page, your video will have a higher chance of reaching the top of a person's feed and, in turn, help boost brand awareness and potential new LinkedIn followers.
Interested in sharing video content on your LinkedIn but unsure of where to begin? Contact Kraus Studios. We'll happily discuss our custom video package options with you to determine what is best for your brand.
Share Job Postings
LinkedIn is often used as a job-hunting platform. Adding a talent acquisition section that outlines all the available job postings can open your page to new audiences and even garner some new employees.
We are a full-service digital marketing agency looking to take your campaign or project from concept to finished product, assuring no detail is overlooked along the way.
How Kraus Marketing Can Help
As a top social media marketing agency, Kraus Marketing is here to help you with your social media marketing efforts, including content creation, strategy, and analytics tracking. We are ready to grow your digital presence through platforms such as Facebook, Instagram, LinkedIn, and more. Don't hesitate to contact us today to get started!