How CPA Firms can use Instagram to promote themselves and their business
Did you know that Instagram's engagement is 15 times that of Facebook, Twitter or Google+? The photo-sharing app has moved beyond just a social media platform and into a key channel for sales and engagement.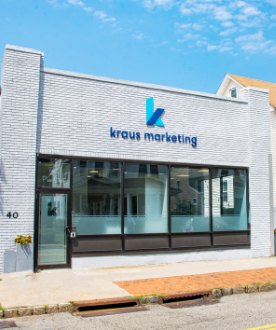 Contact
Let Us Earn Your Business
We provide a consultative first meeting without the pressure to sign. Let us know what you're working on.
Building A Community on Instagram
More than half of the world's top 100 brands are on Instagram and now that Instagram has opened up advertising to businesses of all sizes, your customers and potential customers are probably also on Instagram as well.
Here are a few ways to start building your community and if you already have started marketing on Instagram, here's a few tips to help grow!
Specific Hashtags Related To Your Audience
Hashtags were created to group the same concepts or ideas into one area. By searching for a specific hashtag, it is easier to find others who are posting about the same topic that you're interested in.
By creating and using hashtags that relate to your CPA firm, you can reach a new area of customers that you have previously been missing. The idea is here that you use hashtags that are related directly to your business but also using common hashtags that people are searching on Instagram. For example, using the name of your CPA firm is a good hashtag, those who don't know about you, won't know to search for that hashtag. A good idea would be to include your CPA firm hashtag along with common hashtags like #CPAFirms #NewYorkCPA and others. For your business, you can also hashtag the area in which your firm's location is so that people know where they can find you.
Capturing relevant information about customers, fans, followers, and friends enable us to create more personalized interactions.
Post At Peak Times For Your Audience
There is nothing worse than planning out a great strategy for your CPA firm and having it fall flat because no one interacts with it. Posting at the right time (when your community is most likely on) can help you choose the best time to post. There are a few apps out there that can tell you what the best days and times are to post. Every company has different times when posting is best so make sure you know your audience and when the most optimized time to post is.
Engage With The Competition
Think about who your top five biggest competitors are. What makes them your competition? Now think about the people who follow them. If someone is following them, then it's safe to say that they probably would have an interest in your service as well. Start to follow and interact with these people. This can help you increase both the number of Instagram followers you have and provide qualified leads for your CPA firm.
Now that you have a strong follower base going on Instagram, it's time to convert those followers into customers of your CPA firm.
Make Your CPA Firm Wanted
People always want what they can't have right? Talk about your company and how you are looking for a few new clients to help increase your portfolio but that space is limited. This creates the idea that if people want to work with your CPA firm, they have to call you or come in today. This is a great way to get last minute people who need their taxes done in April or if they have extensions in October.
Spotlight Your Company
As a CPA Firm, there is more than just a company; there are actual working people behind the fold. Since Instagram is a visual platform, embrace the platform and showcase some behind the scenes shots at your office. Take pictures of people in candid shots and also showcase different employees every week. In doing so, you are putting faces behind a name and this creates an emotion that people will want to work with you. It's more than the "man behind the curtain" scenario.
Highlight Earned Media
Word of mouth and having other people talk about your brand is the strongest and easiest way to earn new clients. If someone recommends a doctor to you, you are more likely willing to go with that doctor. The same is true for CPAs. If someone talks about the big refund you were able to get for them and how easy it was to work with your company.
When someone says something good about your CPA firm, post it on Instagram and thank them for the testimonial. This shows that you care about your customers and you are actually active on social media. This will make other people want to work with you.
Now that you have received a good idea about Instagram Ads and how they work, download our guide to learn more about the Instagram Ads and how to start implementing them today.