Here's How to Fix Issues with Old Business Locations Being Marked "Permanently Closed" on Google.
*Updated as of July 14, 2021
Over the past few years, many business owners have had issues with their listings showing up as "Permanently Closed" in the search results on Google. This typically happens to businesses that have relocated, although their customers are seeing their old location with a big, ugly, red "Permanently Closed" label instead of seeing the new location's address.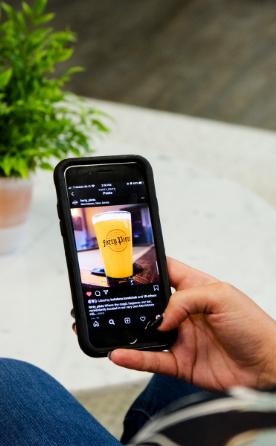 Digital Marketing
Capture Leads, Generate Sales & Find New Customers
Capturing relevant information about customers, fans, followers, and friends enable us to create more personalized interactions. In turn, we can better understand how to provide the best possible experience for our target audience.
Google is now doing something different to solve these issues. Although this is unknown to many frustrated business owners, there is actually a "Moved" feature on Google Maps that solves this issue.

Why Is This A Problem?
When a business switches locations, Google will insist that they update their current address in their Google My Business dashboard. But what many businesses don't know is that they often have duplicate Google listings without realizing it after adding a new address. Businesses that don't claim their updated listings in Google My Business will end up with their listing marked as "Permanently Closed," as Google's rules say that they will "close" a listing when a business moves.
We provide a consultative first meeting without the pressure to sign. Let us know what you're working on.
Fixing the Problem
What happens if you moved your business and it is now marked as "Permanently Closed?" To fix the issue, get your new office verified in Google My Business. You can also contact Google My Business and ask them to mark the old location as "Moved." There is actually a status called "Moved," which is very different from "Permanently Closed." Most businesses have no clue that this status exists, as it only exists on Google Maps and not Google Map Maker, and it is referenced nowhere in the Google My Business help center.
How to Move Location on Google My Business
A third option to "move" your business location on Google is through suggesting an edit on the listing. This allows you to make edits without having to contact Google My Business support. By submitting the new address, you can alert Google that your business is still open, but operating from a new location. After the change has been submitted, Google will review the new address and update the listing with the new location, removing the "Permanently Closed" status. This can take anywhere from minutes to a few days, but typically is seen within 24 to 48 hours.

What Happens To a Listing That's Marked as Moved
Within 24 to 72 hours after Google marks the listing as "Moved," a few things will happen:
The updated listing will completely vanish from Google Search and Google Maps, making it impossible for customers to see. The "Permanently Closed" message will also not show up anywhere.
Google actually sets the Google Maps URL for the old location with a "302 HTTP status code." When you load the Maps URL for the old location, it will automatically forward to the new location.
Reviews from the closed listing will transfer to the new listing (this should automatically happen, but you should double check).
The Map Maker listing for the old location doesn't disappear, although it will be impossible to find without the direct URL that uses the CID number. It will remain with the "Permanently Closed" status, since there is no option for a "Moved" status on Map Maker.
Get Your Business Recognized on Google
Are you looking to get your business recognized on Google? Here at Kraus Marketing, we specialize in Search Engine Optimization (SEO) strategies to get businesses ranked higher on search platforms. For more information on our services, contact us today and we can discuss a digital marketing plan that works for you.