Pantone Reveals Their Color(s) of the Year 2021: Ultimate Gray & Illuminating
In lieu of the tumultuous year that was 2020, the Pantone Color Institute has surprised us with not one, but two colors of the year for 2021. In fact, this is only the second time in 22 years that the Pantone has selected two colors of the year.
The first time we saw this was back in 2015 when Rose Quartz and Serenity were dubbed the colors of the year. These two colors were selected to blend together in attempts to create a metaphor of gender fluidity and acceptance. But this year, the two colors, Ultimate Gray and Illuminating, are not only complementary but were selected to stand on their own as well.
It should be a surprise to no one that after the dark year of 2020, one of the selected colors of 2021 is a beautiful illuminating yellow. Representing the light at the end of the tunnel and new beginning for this new year. On the other hand, Leatice Eiseman, the executive director of the Pantone Color Institute, told the NY Times that Ultimate Gray is "a dependable gray," that highlighted the ambiguity and irresolution of quarantine. Both of these colors together signify the hope for the future as well as the struggle that was the past.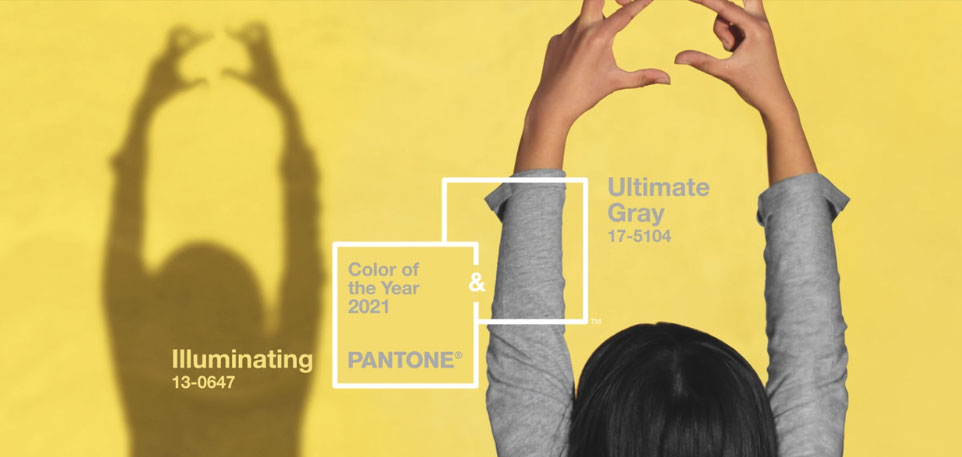 Additionally, this is the first time that a gray color has been selected as color of the year. In fact, over the past decade, Pantone has selected very saturated colors, such as Living Coral (2019), Ultraviolet (2018), etc., but this is a major change to this existing pattern. This could highlight the decision to add a vibrant and upbeat color in conjunction with this being only the second time that a yellow has been selected.
As we embark on this new year, we can use the two Pantone Colors of 2021 as an example of remaining cautiously optimistic and positive. These two colors represent the two different ways that this next year can play out. Therefore, it's imperative that we remain positive and support one another through difficult times.