The Importance of a Content Marketing Company
You keep hearing about how content marketing can benefit your business, but are you having a hard time getting the ball rolling? Content can sometimes feel like an endless task, knowing every month you need to provide new and engaging pieces for your consumers. This is especially true with so much accessibly to content online and because content plays a large role in ranking your business over the competitors in the SERPs.
We dive into 4 benefits of working with a content marketing company to help you reach your desired target audiences, increase engagement and website traffic, as well as enhance your Google presence.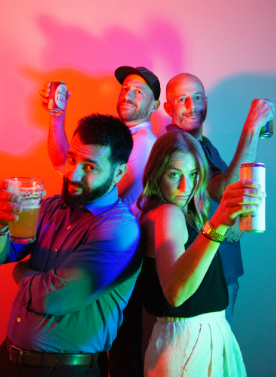 Our Team
Home of the Creatives
At Kraus Marketing we combine great ideas with hard work and a dedicated team of projects managers, designers, web developers, Google certified digital strategeists, and copywriters.
4 Benefits of Working with a Content Marketing Agency
Increased Visibility on Search Engines
Your content, blogs and web pages in particular, should be written with SEO practices in mind. This means utilizing keyword research to attract the right audience and to increase your positions in the SERPs. The goal is to have your business rank well for multiple keywords, which a content marketing agency will be sure to do. Plus, when your content is seen as valuable by both search engines and users, you are simultaneously increasing brand trust among consumers.
Increased Brand Awareness
The more content you put into the digital sphere, the more you're spreading brand awareness. This may be organically through blogs, curated email campaigns, or even just a stronger social presence. Plus, the better your content, the better your audience engagement.
More Content on a Consistent Basis
As a business owner, or someone with a small, busy team, it can be hard to find the time to create consistent content. By working with a content marketing company, you can focus on what needs to be done on your end while they focus on meaningful content that will keep your business active online, engaging with consumers, and garnering website traffic.
Higher ROI
With increased website traffic, brand awareness, and SERP rankings, your business will see greater ROI. Content can be a powerful tool in the digital age when used strategically.
We provide a consultative first meeting without the pressure to sign. Let us know what you're working on.
Partner with Kraus Marketing for Content Creation
At Kraus, we specialize in content creation and implementation—including website copy, blogs, social media, email, infographics, and more. Our team of in-hour copywriters take the time to understand all angles of your business and what tactics will work best for you. Contact our team today to get started.