When it comes to necessary life skills like money management, we could all use a little brush-up. Whether you're recording expenses in your books or judiciously breaking down your company's profits and losses from the last period, it is imperative you are up-to-date on corporate finance, specifically how to accurately balance your financial records. Together, we'll break down the definition of direct and indirect costs and how grasping the two can help excel your decision-making processes within your business.
The Dissonance Between Direct vs. Indirect Cost
A direct cost is a price seamlessly linked to the production of a certain good or service. These particular goods and services can fall into the categories of direct labor, direct materials, manufacturing supplies, fuel/power consumption, and product staff wages. Furthermore, these direct costs can be either variable or fixed. Variable costs are expenses that fluctuate based on the quantity of items you produce, or the number of services you offer to clients. Conversely, fixed costs are expenses that stay constant each passing month.
An indirect cost is an expense that couples more than one business activity, or is not directly linked to a cost object. These include utilities, rent, general office expenses, professional expenses, and other overhead costs. In other words, direct costs are expenditures that directly contribute to producing goods or providing services, while indirect costs are general business expenses that help keep your company afloat.
But, why does this difference matter?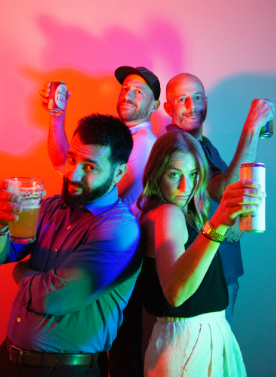 Our Team
Home of the Creatives
At Kraus Marketing we combine great ideas with hard work and a dedicated team of projects managers, designers, web developers, Google certified digital strategeists, and copywriters.
Direct and Indirect Costs in Your Business
Untangling your direct vs. indirect costs collides with numerous parts of your business, including pricing, taxes, hiring, and overhead. Identifying the two can help confirm your patrons are coughing up more dough than you in order to produce your products and/or offer your services. The divergencies between direct and indirect costs can influence your bookkeeping practices when you are compiling tax returns and financial statements. Accurately recording these categories of costs can, for instance, guide you in making wise business decisions about pricing, products, and much more
What's more, direct vs. indirect costs can also change the kinds of tax deductions your business is eligible for, and reporting them accurately vs. incorrectly can mean the difference between a tax return—and an audit.
Maintaining accurate financial records is a crucial step in spearheading a successful business. Without understanding these facets, you can easily watch your business take a nosedive it may not recover from.
Adding a Powerful Marketing Strategy to Your Indirect Costs
In order to increase business, you must be receptive to executing strategic investments aimed at advancing the future of your company. Embracing an indirect cost like a marketing agency as an addition to your staff will prove to be much more cost-effective than employing and training novel marketing employees who may take months to showcase meaningful results. With an experienced marketing agency, the knowledge of varying digital specialists is yours; there to generate leads and solidify your brand's place in the consumers' minds and hearts.
We provide a consultative first meeting without the pressure to sign. Let us know what you're working on.
Partner with Kraus Marketing in Your 2022 Initiatives
To recap, direct costs are expenses directly tied to sales and products, while indirect costs are expenditures a company incurs to help keep the business running, like acquiring an adept marketing agency to modernize your strategy and produce long-term results. Gain a fresh set of eyes to look into your business and launch it forward with our expert marketing team at Kraus Marketing! Learn more about our winning strategies and how we can help your business.