Why Hire an NYC Email Marketing Agency?
Is your NYC-based company looking to expand its online marketing efforts? If so, consider hiring an email marketing agency to handle, create, and distribute curated emails to your subscribers. While there have been rumblings that email marketing is not one of the most modernized digital marketing tactics, it's actually one of the most important ways to reach consumers.
Don't believe us? Keep reading to learn the importance of email marketing in 2021.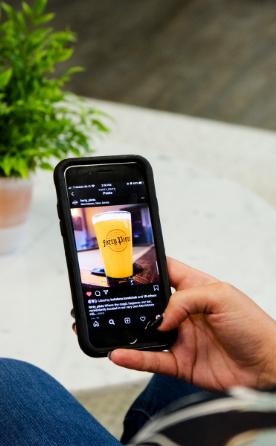 Digital Marketing
Capture Leads, Generate Sales & Find New Customers
Capturing relevant information about customers, fans, followers, and friends enable us to create more personalized interactions. In turn, we can better understand how to provide the best possible experience for our target audience.
The Importance of Email Marketing in 2021
Did you know that 99% of people check their email every day? With a statistic as powerful as this one, brands should be paying attention to their email marketing strategy. Additionally, 40% of B2B marketers claim that email marketing is critical to their content marketing success.
So why should your brand consider hiring an email marketing agency? Here are three benefits to expanding your email marketing efforts with an agency.
3 Benefits of Hiring an Email Marketing Agency
It Will Save You Time
For brands that don't have a background in email marketing, trying to learn the complicated ways of running a successful campaign will take a lot of time and money. Instead, hiring an email marketing agency will save you that time, allowing you to focus on successfully running your business.
They Specialize in Boosting ROI
As mentioned above, brands that don't have email marketing experience are most likely struggling to get the ROI they desire with their campaigns. When hiring an email marketing agency, they can take care of personalization, segmentation, testing automation, etc. to take your campaigns to the next level and boost that ROI.
List Management and Segmentation
Another time-consuming task for businesses is managing and segmenting their email list. When working with an email marketing agency, these marketing specialists will handle all the legwork to create an audience and list segmentation. Doing this can ensure your emails reach the right audiences to boost sales and brand awareness.
We provide a consultative first meeting without the pressure to sign. Let us know what you're working on.
How Kraus Marketing Can Help
If your NYC brand is struggling to juggle the day-to-day tasks of running a successful business and conducting a solid email campaign, let the experts at Kraus Marketing take that off your plate. We can handle the time-consuming task of segmenting, creating, and testing your email blasts. Whether it's drip campaigns, trigger series campaigns, or re-engagement campaigns—we can take care of all the heavy lifting, so you don't have to! Contact us today to start your next email campaign.