4 Mistakes Your eCommerce Web Design Should Avoid
Having a solid eCommerce web design is important. In fact, it's one of the first things customers will see when they visit your site—and it can be a make-or-break factor in whether they convert. That's why it's essential to avoid common eCommerce web design mistakes that could hurt your business.
Unfortunately, eCommerce web design is often overlooked. Brands focus on their product, their branding, and their marketing strategy—but the design of their website is left as an afterthought. However, your web design should be given just as much attention as the rest of your eCommerce strategy.
Here are four ecommerce web design mistakes to watch out for: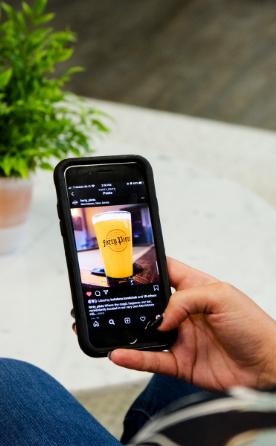 Digital Marketing
Capture Leads, Generate Sales & Find New Customers
Capturing relevant information about customers, fans, followers, and friends enable us to create more personalized interactions. In turn, we can better understand how to provide the best possible experience for our target audience.
Not Having a Mobile-Responsive Design
With more and more shoppers using their mobile devices to shop online, your eCommerce site must be optimized for mobile use. You could lose out on a significant portion of your potential customer base if it isn't.
Not Using High-Quality Images
Poor quality images can make your eCommerce site look unprofessional and negatively impact potential customers. Be sure to use high-resolution images that are clear and relevant to your products.
Bad Navigation
Your website navigation should be intuitive and easy to use. If it's not, customers will likely get frustrated and opt-out. Make sure your site is easy to navigate so customers can find what they're looking for with ease. This includes the layout of your navigation bar, your sitemap, product organization, and more. 
Not Having a Good Search Function
A good search function is essential for an eCommerce website. Customers should be able to quickly find the products they're looking for on your site. If they can't, they'll likely go to a competitor's site that is easier to search.
Capturing relevant information about customers, fans, followers, and friends enable us to create more personalized interactions.
H2] Design Your eCommerce Site with Kraus Marketing
By avoiding these common eCommerce web design mistakes, you can set your business up for success. Invest in a quality website design that will help you convert more visitors into customers. If you're not sure where to start, contact Kraus Marketing. Our website designers and developers specialize in eCommerce websites, and can help you create a beautiful, yet practical website that meets all of your needs.