How to Run a YouTube Video Marketing Ad Campaign
YouTube is the second-largest search engine in the world, right behind its parent company Google. In fact, 62% of U.S. YouTube users access the site daily, amounting to more than 122 million people. With statistics as outstanding as this one, your brand should be investing in a YouTube video marketing ad campaign.
5 YouTube Ads Your Brand Should Be Implementing
Video Discovery Ads
Video Discovery Ads, also known as Trueview Discovery Ads, strategically place your brand, product, or service in YouTube's search results, Watch Next, and the App Home Feed. These ads are served specifically to searchers that have browsed videos related to your brand and increase the likelihood that these searchers will subscribe, follow, and interact with your brand.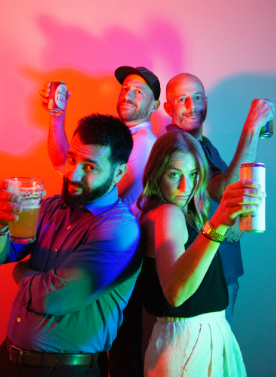 Our Team
Home of the Creatives
At Kraus Marketing we combine great ideas with hard work and a dedicated team of projects managers, designers, web developers, Google certified digital strategeists, and copywriters.
Trueview In-Stream Ads
Trueview In-Stream Ads run on videos placed on YouTube, a collection of sites and apps in the Google Display Network, and on Android and iOS YouTube apps. With these types of ads, viewers have the option to skip after 5 seconds. If they choose not to skip the video, the YouTube video view count will be increased every time 30 seconds of the video ad are consumed.
Non-Skippable In-Stream Ads
One of the most effective YouTube ads is the Non-Skippable In-Stream Ads. These ads play before, during, or after a video and last between 6 and 15 seconds. With Non-Skippable Ads, your entire message can be relayed to your audience without any interruption.
Bumper Ads
Bumper ads use target cost per thousand impressions, meaning that you must pay every 1,000 times the ad is shown. These ads are 6 second or shorter videos that viewers cannot skip, and according to Google, it has been found that this is one of the most effective ads for mobile usage.
Overlay Ads
Overlay ads are 480×70 image ads that appear as banners along the bottom of a YouTube video. These overlay ads are shown when users initiate video play and are only available for reservation sponsorship campaigns.
We provide a consultative first meeting without the pressure to sign. Let us know what you're working on.
Which Ads Should My Brand Implement?
That's up for you to decide! These paid advertising campaigns are specifically curated to boost brand awareness, increase website traffic, and make potential sales. With people spending a billion hours a day on YouTube, more than Netflix and Facebook video combined, this platform is worth the investment.
How Kraus Marketing Can Help
If your brand is looking to invest in a YouTube video marketing ad campaign, don't hesitate to reach out to the Digital Strategists at Kraus Marketing. We can create an advertising campaign tailored specifically to the needs of your brand. Contact us today to get started.