How Visual Search Marketing Can Help Your SEO
It's a visual world as they say! Images are powerful motivators, and we can tell you why.
When you type a question into Google or your favorite search engine, do you suddenly find yourself clicking on the "Images" section and thumbing through pictures to help you better understand the topic? That's because our brains actually prefer visual content over copy. With pleasing photography instead of lengthy text, your client's brains can break down and process your message up to 60,000 times faster!
Learn how visual search marketing can strengthen your SEO and your relationship with your customers.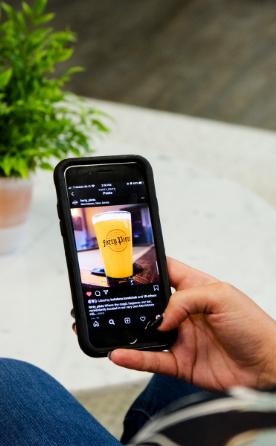 Digital Marketing
Capture Leads, Generate Sales & Find New Customers
Capturing relevant information about customers, fans, followers, and friends enable us to create more personalized interactions. In turn, we can better understand how to provide the best possible experience for our target audience.
Effectively Conveys More Information
Did you know you have less than eight seconds to "wow" a website visitor before they make the critical decision to continue through or abandon your site altogether? That tiny window of time blanketed with a block of text could turn lots of viewers off. Visuals on the other hand, with their high retention rate, compel visitors to stay and listen to your message.
Can Boost Your Backlinks
When it comes to establishing your site, backlinks are your bread and butter! However, backlinks can be a challenge for companies, as not all backlinks are created equal. That's why staging visual content like a data-loaded infographic can help legitimize your website and secure quality backlinks.
Helps Elongate Site Visits
The longer website visitors pop into your site, the higher your search rankings go up—and that's just basic SEO! But you know what? Embedding a clever video clip or an evocative image on your website's landing page for your audiences to enjoy can further encourage your visitors to stay. Nurture that feel-good vibes through eye-catching and captivating visual content, and your customers will keep their interest.
Capturing relevant information about customers, fans, followers, and friends enable us to create more personalized interactions.
Perfect Your Visual Search Marketing
Visual content goes beyond what it was originally designed to do. However, if poorly executed, it can do more harm than good. Our visual artists at Kraus Marketing can render eye-catching content that not only captivates your audience but effectively shows them why your brand can help solve their problem. Contact us today to learn more about our design services as well as our many other specialties.