3

Practices to Improve Your Customer's Digital Experience
Providing a seamless digital experience for your customers is of the utmost importance for your company. Customers are one of your most precious resources and therefore their digital experience is important to providing an overall positive customer relationship. Here are some steps that can be taken to create a simple and easy digital experience for your customers.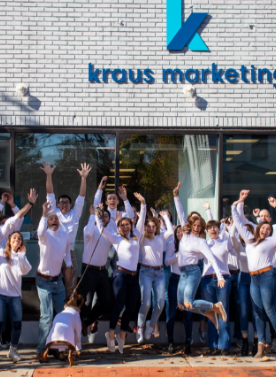 About Us
Full-Service Marketing Agency
We are a full-service digital marketing agency looking to take your campaign or project from concept to finished product, assuring no detail is overlooked along the way.
Value Customer Relationships
Engaging with your customer digitally is imperative to creating a seamless digital experience. Having an area for input allows for consumers to feel like their opinions matter and can create brand loyalty. Customers are your sales force and therefore having a positive relationship with them, where they feel like their voice matters, will help create positive and long-lasting consumer relationships.
Meet Customer Needs
Making your products or services readily available to your customer is paramount. This can be done through offering various methods or platforms that customers can easily access digitally. It's also helpful to simplify your content in order to avoid causing mental stress when there are too many options in one place. Keeping things simple will create cognitive ease for your customer and help them make decisions easier. By doing these things, it helps to create an easy, simple, and connected experience for customers.
Capturing relevant information about customers, fans, followers, and friends enable us to create more personalized interactions.
Interactive Response
Although face to face interaction is not offered in a digital experience, allowing customers to have seamless conversation with representatives allows for their experience to feel more personable. Consumers crave omni-channel experiences which enables representatives to chat with them through multiple channels. For example, having chat-bots that seamlessly switch to live representatives without requiring the customers to repeat their questions, allows for a pleasant and simple overall digital experience.
Customers have access to thousands of brands and online stores, but when they have positive buying experiences, that leads to brand loyalty. Having a seamless digital platform that is easy to use and helpful to the customer will build strong relationships that will mutually benefit you both. Customers value the experience and providing that for them, will keep them coming back for more.

If you're looking to create a seamless digital experience for your customers, don't hesitate to reach out to the digital strategists at Kraus Marketing! Together, we can work to build your digital platform and create a positive user experience. Contact us today to get started!