3 Reasons to Include Downloadable Content in Your Next Email Blast
In the dynamic world of digital marketing, email marketing remains a powerhouse. But if you're looking to up your email strategy game, incorporating downloadable content is the way to go. By incorporating high-value downloadable content like eBooks, helpful infographics, and guides into your email strategy, you gain the opportunity to further engage your audience and generate leads. Let's explore why you should include this valuable asset in your email strategy.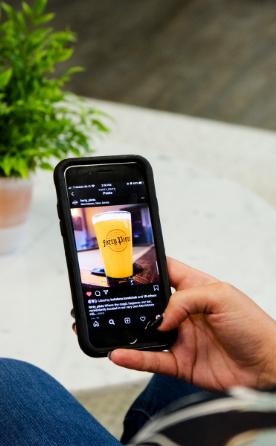 Digital Marketing
Capture Leads, Generate Sales & Find New Customers
Capturing relevant information about customers, fans, followers, and friends enable us to create more personalized interactions. In turn, we can better understand how to provide the best possible experience for our target audience.
#1 Enhanced Engagement
Retaining your subscriber's attention is one of the main challenges when it comes to email marketing. By offering downloadable content to your strategy, you add immediate value for your audience, thus prompting more engagement. A bonus: it sets you apart from generic email blasts by making your audience eager to open your email.
#2 Lead Generation and Data Collection
Downloadable content is the ultimate lead magnet. In exchange for valuable content, you can ask your subscribers for their contact information, resulting in the growth of your email list. In addition to contact information, you can gather insights about your audience, which can help create successful future campaigns.
#3 Long-Term Relationship Building
It's important to note that converting leads from email marketing is just as important as nurturing your audience long-term. Offering a series of valuable resources over time fosters trust and reliability. Subscribers who regularly benefit from your content are more likely to stay engaged, ultimately turning into loyal customers.
We provide a consultative first meeting without the pressure to sign. Let us know what you're working on.
Elevate Your Email Strategy with Kraus Marketing
Adding downloadable content to your email blasts is a no-brainer if you're looking to create a valuable experience for your audience. Kraus Marketing is here to take your email strategy to the next level. Contact us and find out how we can work together to unlock the full potential of your brand's emails!