How Abandoned Cart Emails Help You Win Back Customers
Picture this: A customer lands at your online store, thumbs through your products, adds a few items to their cart, then gets cold feet and disappears into the digital ether. You're left wondering what went wrong and what could have been. Unfortunately, this scenario is all too common, and it happens for various reasons: distractions, indecision, unexpected costs, or simply getting sidetracked. Before you become caught up in the pain of rejection, not all is lost! Abandoned cart emails are your faithful sidekick in the hasty quest to win back the hearts of your patrons. They're the gentle nudge, the friendly reminder, and the clever persuader that saves the day and brings back those elusive shoppers for one last look. Below, we explain how an abandoned cart email can work its magic.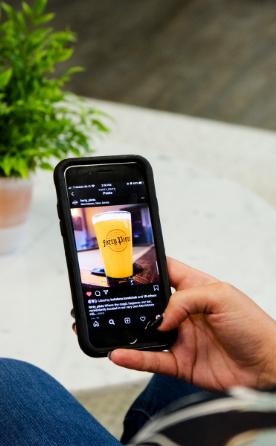 Digital Marketing
Capture Leads, Generate Sales & Find New Customers
Capturing relevant information about customers, fans, followers, and friends enable us to create more personalized interactions. In turn, we can better understand how to provide the best possible experience for our target audience.
1) The Human Touch
Suddenly, things just got personal. You're on a mission to bring back your customers, no matter what it takes. What if you call them by their name? Interestingly enough, personalization prowess is a customer magnet—swiftly drawing them in by rekindling the magical moments they had with your products and exploring your site. These warm and tingly feelings will compel them to dip their toe back into your charming digital chasm, instilling the idea that their shopping journey can't be recreated anywhere else.
2) Timing is Everything
The early bird gets the worm, and the timely sender gets the sale. It's vital to strike when the iron is hot and send out clever reminders shortly after shoppers ditch their shopping carts. It's almost like catching a potential buyer just as they leave the physical store and exclaiming, "Wait, there's more you might like!" Abandoned cart emails help marketers turn back the clock on their customers to keep their brands fresh in their memory as they encourage them to revisit.
3) Visual Temptation
If you had to win back a past lover, would you use bland and boring words to entice them back into your arms? Surely not. The same should be said for your customers. In the deep, dark abyss of an email inbox, you're battling for the heart of your customers against millions of digital advisories. By using visually captivating product images and persuasive copy, these emails remind customers of the enchanting experience they once had with your brand, making it nearly impossible to resist clicking through to see the ending of your combined story.
4) Social Proof's Reassurance
Ever wonder why we're drawn to products with 'Top Pick' labels? It's the immense pull of social proof. In this era of 'FOMO,' where we're always looking over our shoulder for approval, abandoned cart emails act as the reassuring voice in a customer's head, speaking softly, "You're making a smart decision." Take your pick: product reviews, ratings, or testimonials—they all symbolize a compass of reliability that steers customers towards products or services they won't regret. Running with one of these techniques in your abandoned cart email gives viewers a digital pat on the back, showing that you have nothing to hide and are on standby to help them make the leap when they're ready.
Capturing relevant information about customers, fans, followers, and friends enable us to create more personalized interactions.
Turn Abandoned Carts into Revenue Goldmines
In this intense digital search-and-rescue mission, you need fearless marketing soldiers who understand the mission inside and out and will leave no conversion behind. From the marketing trenches to market dominance, Kraus Marketing isn't afraid to do what it takes to win the hearts and sales of your most desired customers. Our award-winning ideas are our ammunition, using unconventional tactics to give your brand the upper hand and hit the target audience right in the bullseye. We never retreat; we re-strategize and conquer, turning every challenge into a victorious completed mission. With us, you're in the capable hands of digital mavericks who'll make your brand stand out in the crowded battlefield of your industry. Contact us today to learn more.