5 Advanced Microinteractions to Enhance User Experience
Grabbing people's attention on your website is important, but keeping them engaged is crucial for garnering interest in your brand. In today's digital age, having users interact with a website's interface is the best way to enhance their experience. Try implementing these 5 advanced microinteractions to increase user engagement on your own website.
What are Advanced Microinteractions?
Advanced microinteractions are when users complete an action on a website to communicate feedback. They are small but memorable parts of a website that offer users a visual response to their activity. Including them can transform a user's experience on a website to be interactive—and even fun!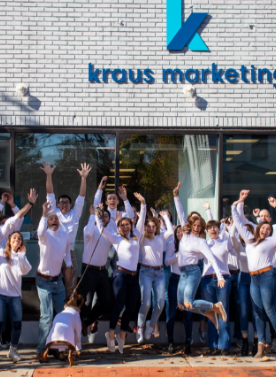 About Us
Full-Service Marketing Agency
We are a full-service digital marketing agency looking to take your campaign or project from concept to finished product, assuring no detail is overlooked along the way.
1. Swiping Action
With the use of touch screens, swiping has become a natural action for users to engage with the digital world. Including a swipe animation to indicate that users have completed an action will improve their engagement with your website, whether they're viewing it on a mobile device or a desktop. Additionally, adding a few gestures can transform swiping actions into advanced microinteractions, such as left swipes allowing the user to go back to a previous page or right swipes allowing the user to share that specific page.
2. Animations
Animations can be a fun way to include multiple types of advanced microinteractions on your website because of their versatility. These go beyond just adding a gif; instead, these animations can be used to indicate how the user is interacting with your website. A great example is when a user signs up for email information, they'll see confetti on their screen to indicate that finishing that task is something to be celebrated.
3. Interesting Loading Screens
Loading screens are often unavoidable and necessary for showing users that they have to wait for the next screen. But by adding advanced microinteractions, you can make these loading screens more entertaining. You could include an animation of someone typing or driving down a road to the next screen. While these may seem excessive, they make your website much more engaging and entertaining so users can have a better overall experience.
4. Reaction Features
If your website includes articles or blogs, reaction features are creative advanced microinteractions to help users express their feelings about content and even share it with their friends. Including a thumbs up feature or even a scale of emotes at the bottom can be fun for users to interact with after they're done reading. Collecting the data of how many people emoted with a particular emote or decided to give a thumbs up can indicate to you what type of content best interests your users. Plus, adding a feature for them to share a link after choosing a reaction can help your website gain more traffic.
We provide a consultative first meeting without the pressure to sign. Let us know what you're working on.
5. Communicate Your Brand
Using advanced microinteractions provides more engagement opportunities on a website and can help personalize your brand. Including microinteractions that are specific to your brand make your website more notable for users and they can correlate a captivating experience to you! This is because of the visual aspect of advanced microinteractions—they're easily remembered by users and can overall improve their thoughts on your brand.
Improve Your User Experience with Kraus Marketing
For more information on how advanced microinteractions can improve user experience on your website, contact Kraus Marketing today!