Kraus Marketing Celebrates Our Achievements Throughout 2020
Despite 2020's many challenges, Kraus Marketing is proud to share their accomplishments and successes throughout the year. Our team has worked incredibly hard, both remote and in-house, to earn this recognition.
One organization we love hearing from, GDUSA, awarded us wins in a variety of categories this year. GDUSA has been around since 1963, serving as a business-to-business information source for graphic design professionals. Curious about what we picked up in 2020?
GDUSA's American Inhouse Design Awards™
Logos + Symbols:
Forty Pints at 40 Pine
Logo design for Forty Pints at 40 Pine, the bar at 40 Pine Street [Kraus Marketing]. It is home to the Forty Pints at 40 Pine video series and various networking events.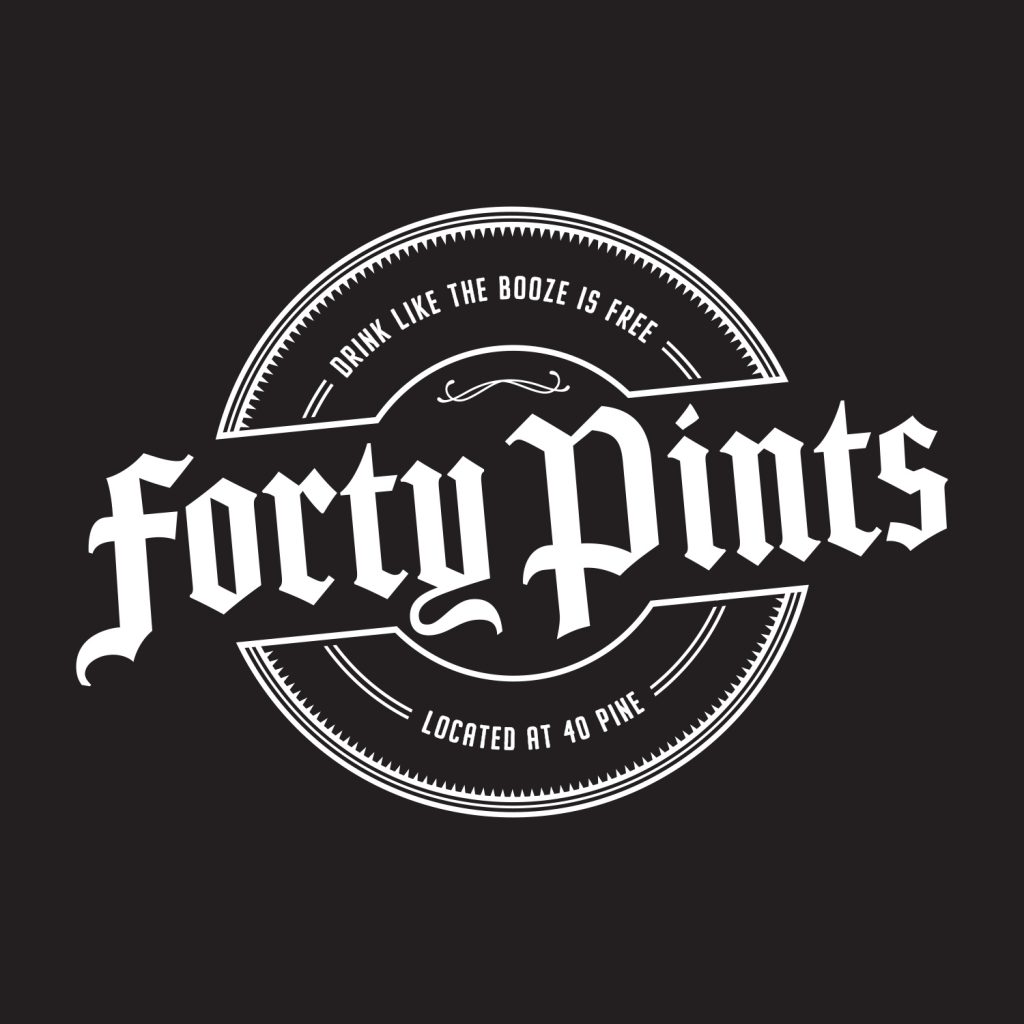 Feed the Front Line Morris is a nonprofit organization raising money and delivering meals from local restaurants to Morris County's first responders & healthcare workers during the COVID-19 crisis.
GDUSA's 2020 American Graphic Design Awards™
June's Moon™ Package Design
June's Moon™ is a CBD-infused skincare line developed with today's health conscious, quality seeking consumer in mind. All products utilize a desired combination of CBD molecules and extracts from the Cherimoya fruit to accelerate and enhance the benefits CBD has to offer.

Forty Pints at 40 Pine Video Series
The video series where host Nick Kraus, and varied guests, discuss entrepreneurship, business tips and techniques, personal hobbies, and of course, booze. Be sure to subscribe to our YouTube channel and follow us on Instagram @forty__pints.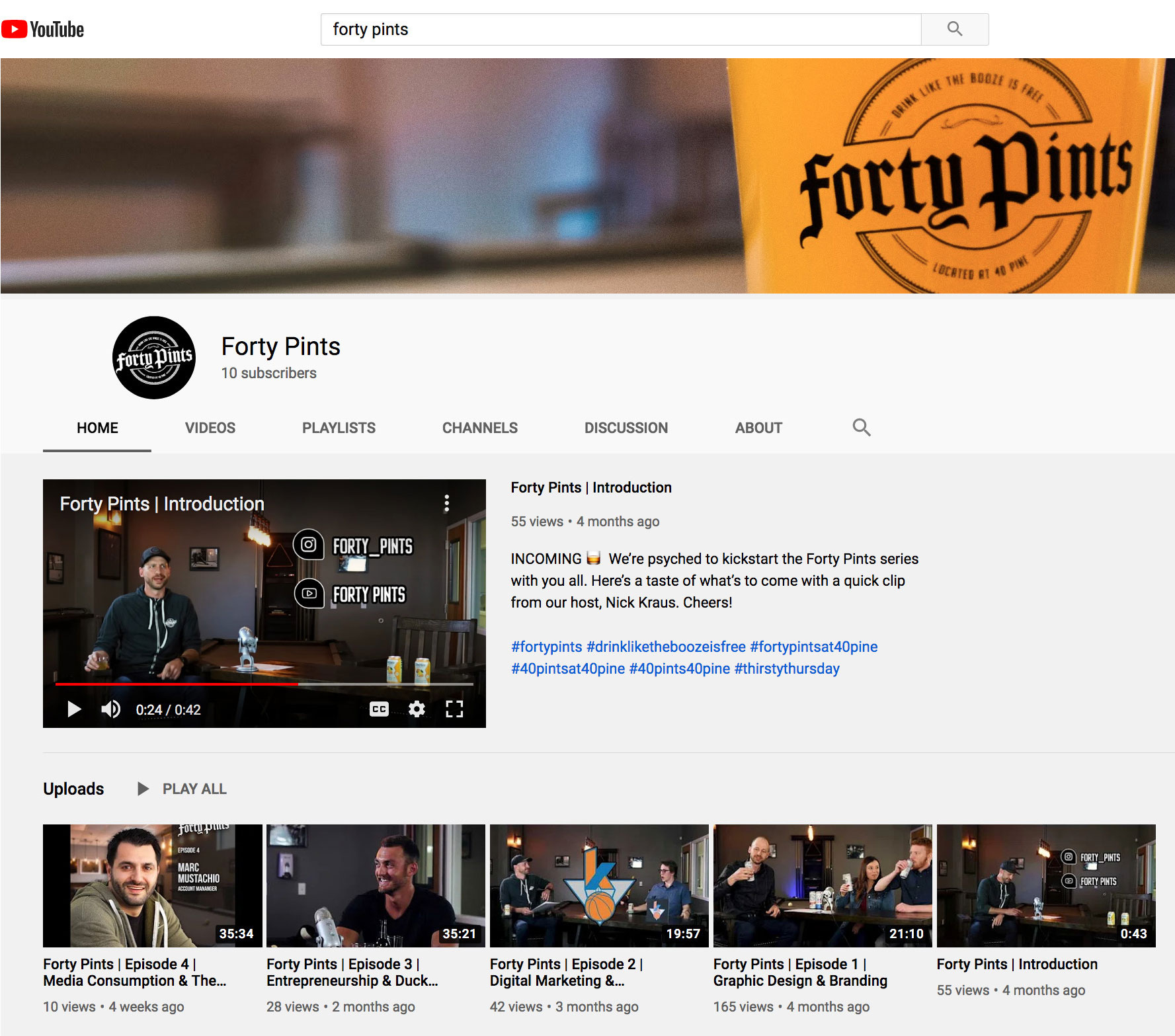 In November, The New Jersey Advertising Club (NJ Ad Club), held its 52nd annual Jersey Awards program that celebrated the state's best creative efforts in broadcast, digital, print, out of home, and product packaging. We were able to sweep nine awards, including five that brought home first place. Check out our first place wins here:
Digital Media Email Blast:
Logic Vapes US Email Designs
Logic Vapes is the leader in Premium Electronic Cigarettes, using quality components and e-liquids in its products. Logic's products have been designed with busy city lifestyles in mind, providing adult consumers the best possible vaping experience.
Social Media Not for Profit/Pro Bono Work:
NJ Randolph Animal Shelter
Friends of Randolph Animal Pound is a Non-Profit Organization located in Randolph, NJ.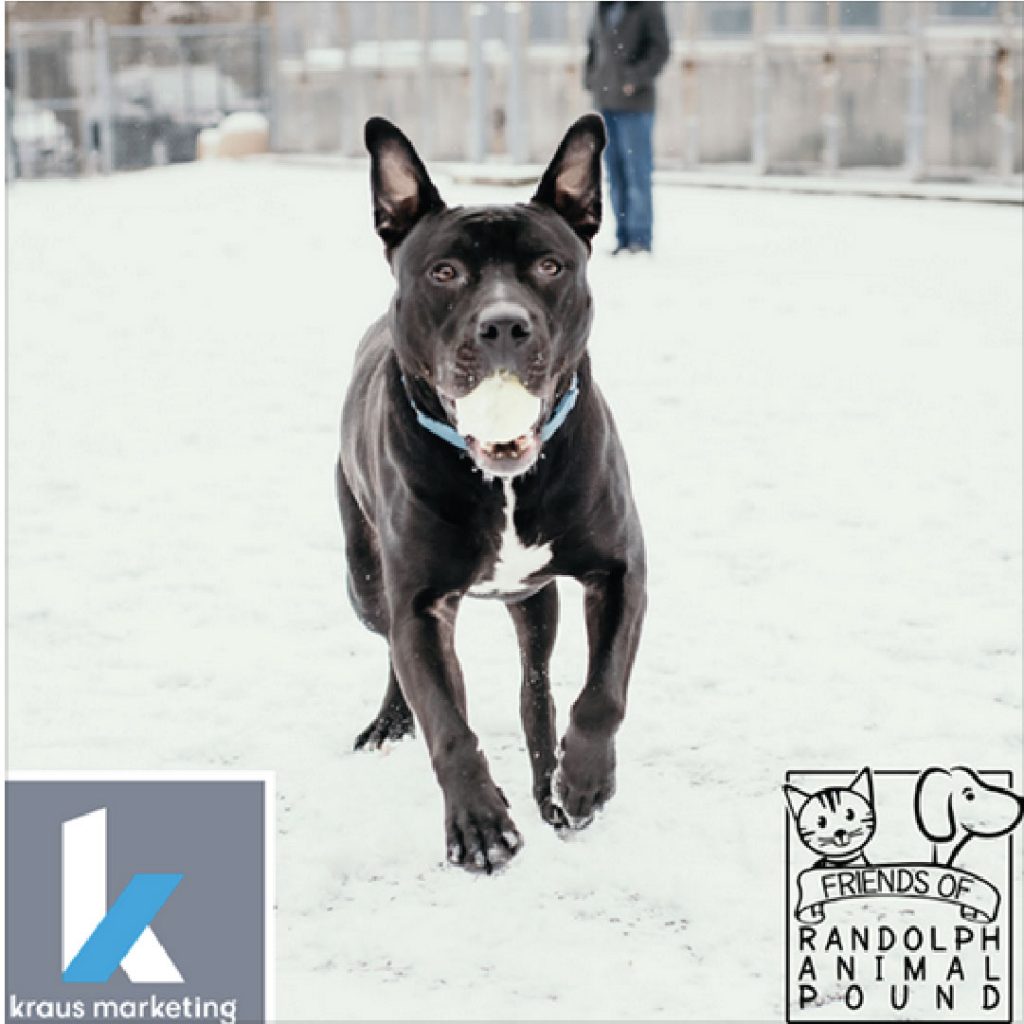 Public Relations Advocacy/Political Multimedia Campaign:
Team Morris Political Campaign
Team Morris, made up of three incumbent Morris County Freeholders, wanted to make sure that their campaign for re-election was just as successful as when they first entered office.
Collateral/Trade Shows Exhibit Booth, Under 200 Square Feet:
Herban Creative Trade Show Booth
Herban Creative is a digital marketing agency based out of Northern New Jersey to help those in the cannabis industry properly market their products or services.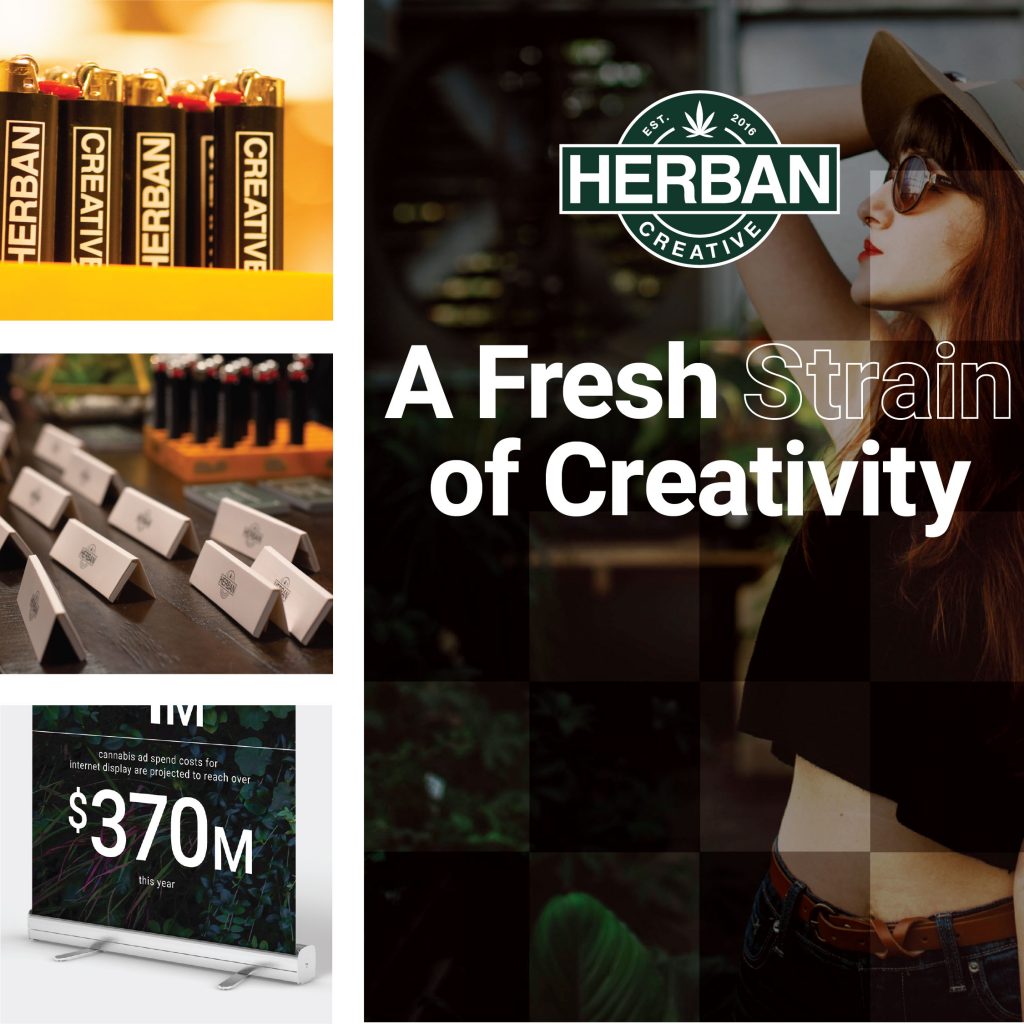 Collateral/All Printed Material Annual Report:
Affinity Foundation Annual Report (Print)
Affinity Foundation is a non-profit organization dedicated to helping people achieve financial independence through delivering financial education, investing in grassroot organizations, connecting volunteers and charities, and strengthening communities.
Other award-winning entries:
Magazine Ad: Consumer Any Size, Any Number of Colors: LD Cigarettes USA Magazine Print Ads
Digital Media Blog Writing: Reno's Appliance Blog Post
Digital Media Landing Page: Lime Energy Landing Page
Out-of-Home Environmental Design (Interiors): Affinity Foundation Back-to-School Drive
—
We cannot wait to see what 2021 brings for our creative team. If your business is in need of some award-winning designs, campaigns, videography, and more- contact us today to get started.