The Commited Pig
DYNAMIC RESTAURANT REBRAND AND ENGAGING SOCIAL MEDIA CAMPAIGN
The Committed Pig is a trendy restaurant with a focus on burgers and pancakes. Their delicious menu selection can be sampled in three locations around New Jersey, including Morristown, Summit, and Manasquan.
Client Challenge
The Committed Pig was in need of a rebranding to keep the restaurant modern and marketable to targeted audiences. The branding had to work on multiple mediums and collateral.
The Kraus Solution
Kraus Marketing redesigned their existing website along with creating a new set of brand messaging, menus, and apparel for the team. Plus, we created an in-depth social media campaign complete with hashtags, Snapchat filters, and monthly custom photoshoots of their menu items to help grow their following.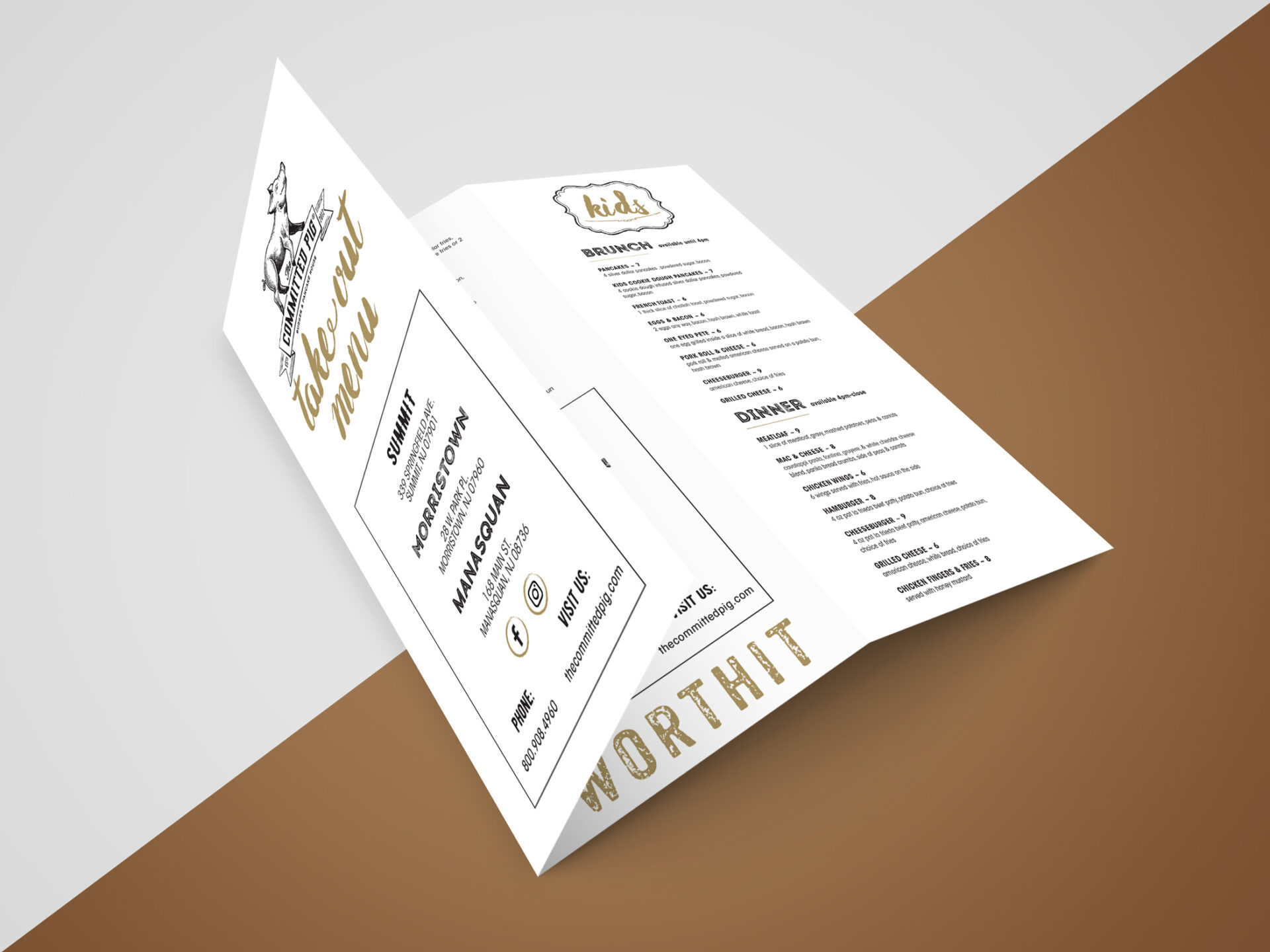 Social Stats