Morristown
On Stage
Morristown OnStage is a talent show and the largest fundraiser put on by the Morris Educational Foundation to benefit public schools in the area. The MEF enhances educational opportunities for over 5,000 students within the Morris School District's ten schools.
Client Challenge
The client was looking to freshen up the look of the fundraiser's collateral without going too off brand, as the community was already familiar with the event.
The Kraus Solution
Kraus designed a new logo for the client as well as promotional materials that could be distributed to help spread word of the event. The new look and feel for the fundraiser helped draw a larger crowd and raise more money than ever!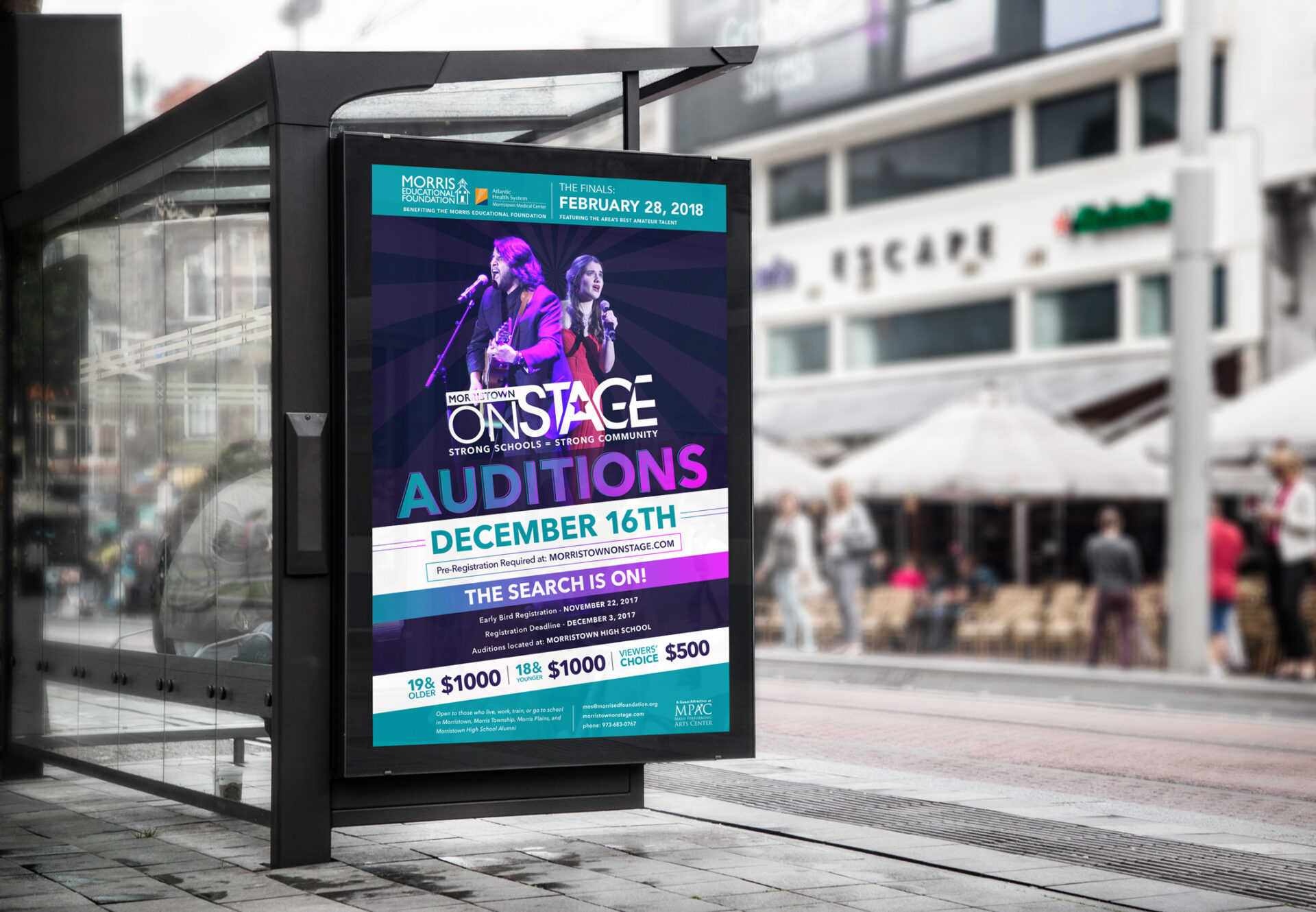 "Such a great experience to work with Kraus Marketing on the Morris Educational Foundation's event Morristown ONSTAGE (benefitting the public schools in Morristown). We approached Kraus with our challenge – we wanted to create a fresh, new look for our largest fundraiser while staying true to the event's identity that our community already was familiar with. From the minute we starting working with the team at Kraus they "got us" and our goals. They created new logo, design and set of promotional materials. They were so creative and enjoyable to work with and we were beyond thrilled with the results. The event raised the most ever for our schools and had its greatest participation to date!"