Careers
Find Your Marketing Career with a Creative Agency
"Kraus Marketing is more than your average job. They're focused on helping each employee reach their full potential while also encouraging us to explore new growth opportunities. Their focus on employee engagement leads to the awesome work this agency produces daily."
Who are we?
Here at Kraus Marketing, we are a team of young, talent-driven individuals immersed in the world of marketing and constantly trying to stay ahead of the latest trends. We specialize in website design, branding, social media marketing, search engine optimization, pay-per-click campaigns, and so much more. We pride ourselves in being great at what we do—and then we push each other to be better than that.
What do we stand for?
At Kraus Marketing, we care about our employees, and we celebrate with them when personal milestones are reached. From outings as a team, weddings, and babies, we have been there, done that, and taken the #selfie to prove it. The team at Kraus works hard to achieve that work-life balance we all strive for.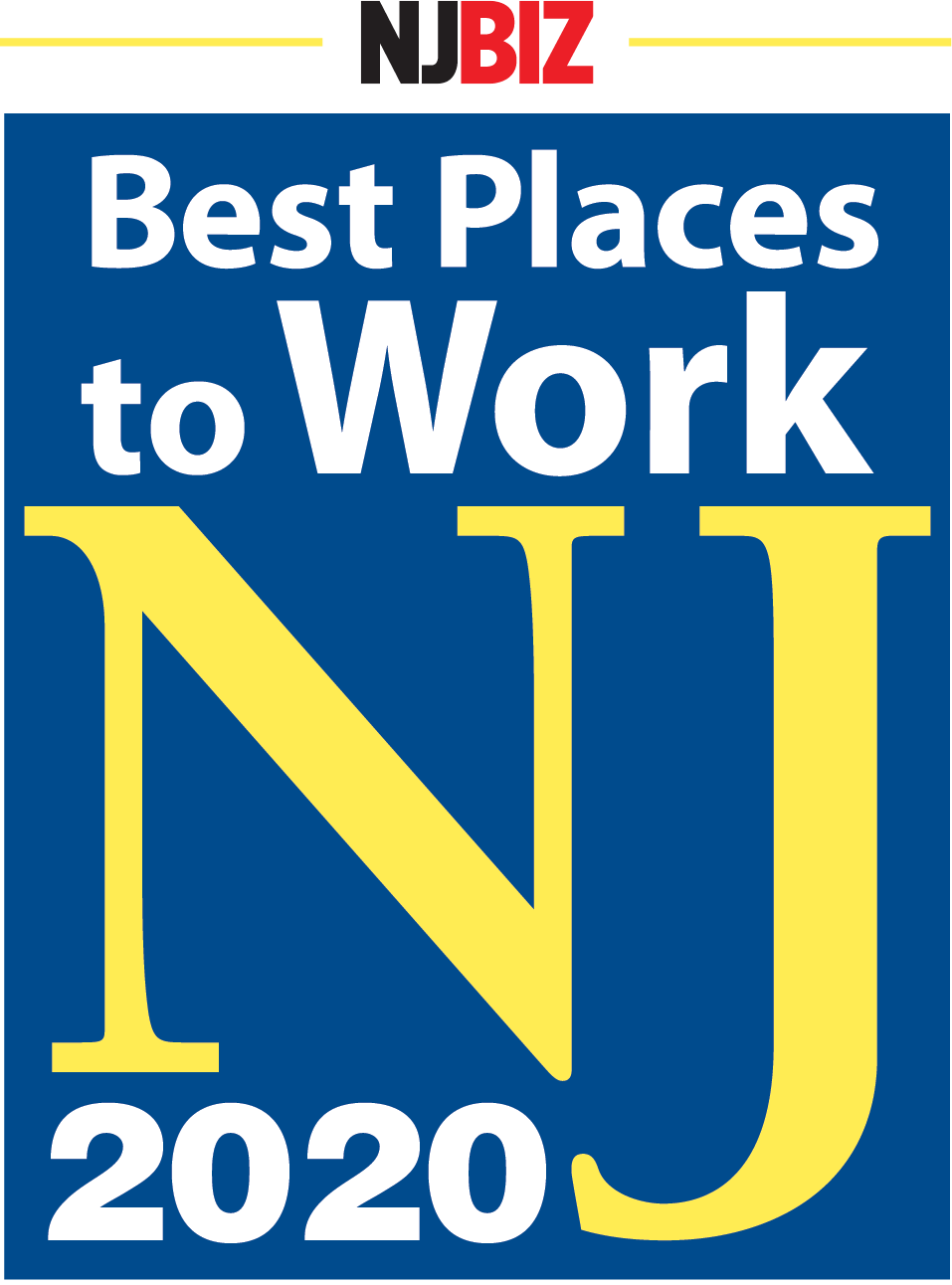 Kraus Marketing
Culture & Work Ethic
When it comes to employee culture, we are all about incorporating a good time into everything we do.
Working with people you enjoy being around is important. We often get together for happy hours, sporting events, company parties, non-profit work, and more.
We are looking for individuals who are talented, hardworking, and driven to be the best in their field.

Kraus Marketing wants employees who don't take themselves too seriously, but when it's crunch time, can work to meet deadlines and show our clients why we're the best at what we do.
Wellness & Mental Health Days
Health, Vision, Dental, Life & Disability Insurance Plans
401k Participation with a Company Match
Flexible Work Hours & Hybrid Schedules Available
Volunteer Opportunities and Time Off
Additional Learning & Development Opportunities
Full-Time Videographer/Video Editor [Morristown, NJ]

Kraus Marketing is seeking a talented and experienced full-time Videographer/Video Editor to join our team. In this role, you will work closely with our creative team to edit narrative commercials, sizzle reels, documentary pieces, podcast videos, and more for our clients across a variety of industries.

We are looking for someone to join the team at our Morristown, NJ location utilizing a hybrid schedule of in-office & remote work.

Reporting directly to the Video Production Manager, this position will include video editing and video production tasks including: data management, color grading, sound design, motion graphics, pre-production tasks, videography & lighting. Responsibilities include:

Organize and edit all video files from client and internal shoots
Attend and assist photo/video shoots as required
Work with the Video Production Manager to develop best practices in Post-Production
Use scripts and storyboards to complete video edits and revisions
Work in a fast-paced production environment with quick turnarounds
Give and receive critical project feedback in a team environment
Adapt quickly to changes in production plan/schedules
Ensure schedules and deadlines are being met; report changes, raise necessary flags, and convey delays to resolve issues in a timely and effective manner
Work with internal teams to strategize and brainstorm based on proactive ideas and RFP

EXPERIENCE/SKILLS

Premiere Pro
After Effects
Final Cut X
File Management
Meeting Deadlines
Narrative Editing
Documentary Editing
Social Video Editing
Videography Experience
Photography Experience

Please submit both a cover letter and resume along with a portfolio of your work to be considered for this role.

Business Development Executive [Tampa, FL]

Kraus Marketing is seeking a Business Development Executive with at least 2-3 years of experience to work in our Tampa, FL location. This position is responsible for acquiring new major accounts for Kraus Marketing while supporting and growing the sales of existing assigned accounts.

*This will be a full-time position (hybrid of in-office & remote work).

Candidate Attributes

Motivated, hungry, energetic
Proven track record of time management
Task-oriented with a balance in relationship building
Personal Accountability
Consultative sales approach and ability to visually paint a picture; a passion for customer service
Infectious personality, likable and flexible; someone who enjoys being in a social setting is a must
Resilient, insatiable drive to succeed, perseverance; motivation by hitting their target metrics
Active listening: ability to build rapport; have a consultative dialogue with team and clients
Skill and charisma to gain credibility and trust across levels, roles, and personality types
Humble, team player; ability to work independently, but also cohesively with a team

Job Requirements/Responsibilities

Must have at least 2-3 years of outside sales, marketing agency, or digital marketing, experience
Must have a proven track record of success as a hunter – working and winning
A proven track record of increased sales
Proven high-level client service and customer retention
Able to maintain a network of influence
A degree is preferred but not required
Motivated to work on a commission-based pay structure
Must be able to work autonomously and in a virtual setting with colleagues and clients
Must be an effective communicator professionally, ethically, and engagingly
Finding creative ways to make businesses achieve their growth objectives
Following up on leads generated by outbound marketing efforts and independently identifying new leads and prospects through referrals, participation in appropriate networking events, etc.
Weekly attendance at networking events and centers of influence
Revenue generation through new client acquisition in accordance with assigned targets and goals
Job will require occasional travel with the main territory being in the Tampa area. The candidate will need to work closely and collaboratively with other sales reps in FL.
The candidate's ideal targets will include C-level marketing professionals (CMO, Marketing Director, C-Suite, etc.)

Please submit both a cover letter and resume (submissions without a cover letter will not be considered).