Careers
Find Your Marketing Career with a Creative Agency
"Kraus Marketing is more than your average job. They're focused on helping each employee reach their full potential while also encouraging us to explore new growth opportunities. Their focus on employee engagement leads to the awesome work this agency produces daily."
Who are we?
Here at Kraus Marketing, we are a team of young, talent-driven individuals immersed in the world of marketing and constantly trying to stay ahead of the latest trends. We specialize in website design, branding, social media marketing, search engine optimization, pay-per-click campaigns, and so much more. We pride ourselves in being great at what we do—and then we push each other to be better than that.
What do we stand for?
At Kraus Marketing, we care about our employees, and we celebrate with them when personal milestones are reached. From outings as a team, weddings, and babies, we have been there, done that, and taken the #selfie to prove it. The team at Kraus works hard to achieve that work-life balance we all strive for.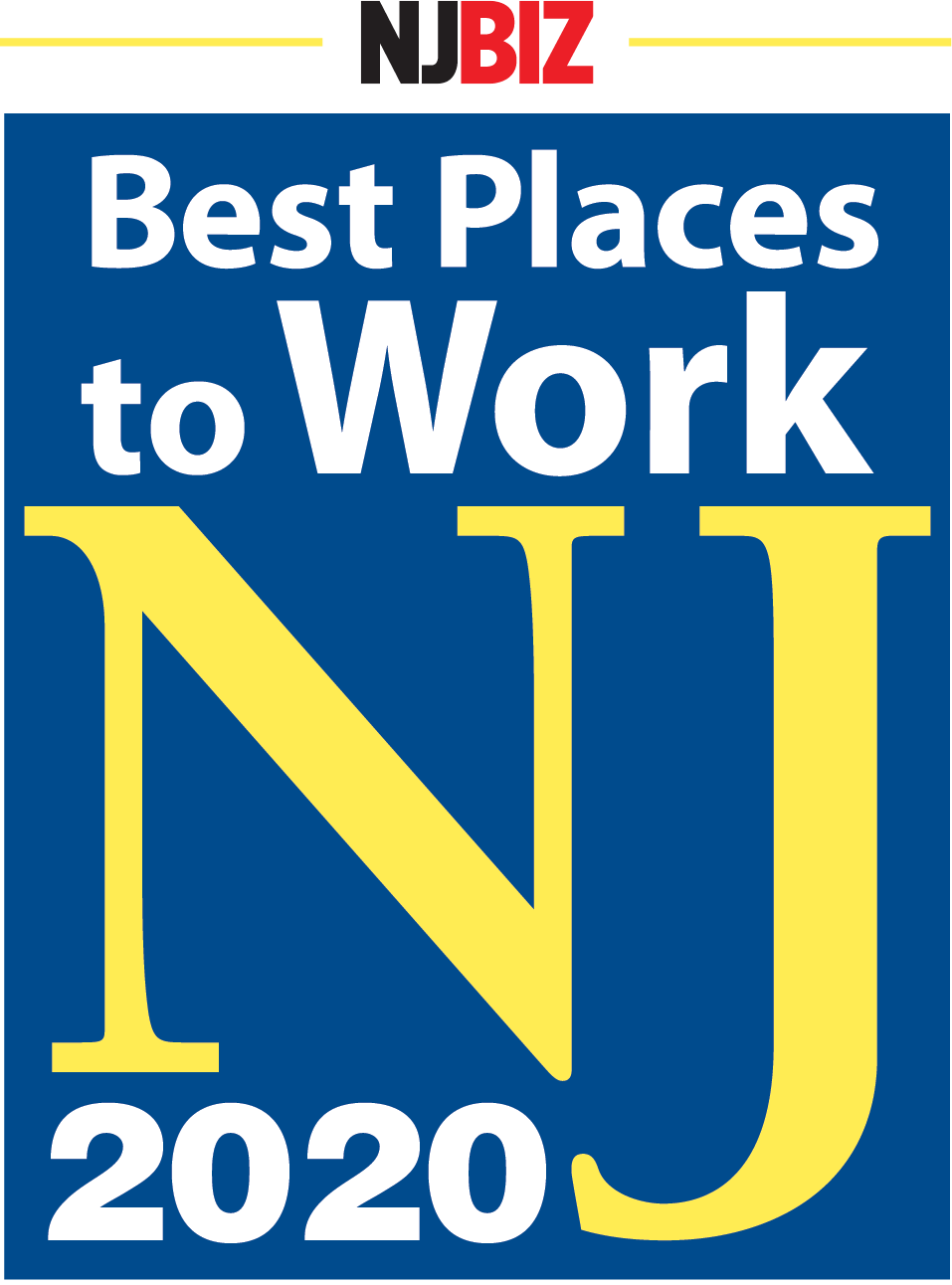 Kraus Marketing
Culture & Work Ethic
When it comes to employee culture, we are all about incorporating a good time into everything we do.
Working with people you enjoy being around is important. We often get together for happy hours, sporting events, company parties, non-profit work, and more.
We are looking for individuals who are talented, hardworking, and driven to be the best in their field.

Kraus Marketing wants employees who don't take themselves too seriously, but when it's crunch time, can work to meet deadlines and show our clients why we're the best at what we do.
Wellness & Mental Health Days
Health, Vision, Dental, Life & Disability Insurance Plans
401k Participation with a Company Match
Flexible Work Hours & Hybrid Schedules Available
Volunteer Opportunities and Time Off
Additional Learning & Development Opportunities
We are looking to hire a part-time Junior Web Developer with potential for full-time. This position is in our Morristown, NJ office utilizing a hybrid schedule of in-office and remote work.

Translate static web design concepts into fully functional websites. Using a working knowledge of HTML and CSS, as well as specific content management systems such as WordPress and Magento, web developers create the framework and functional aspects of a website.

Roles and responsibilities:

The essential functions include, but are not limited to the following:

Meet with clients and/or Web Director to determine the scope of a project
Present the design to the team and revise accordingly
Ensure websites are designed to be pixel-perfect matches from web concepts
Responsible for implementing mobile responsive components and testing on multiple browsers and platforms
Consult art and digital marketing teams to implement various web components and ensure project deadlines are maintained
Incorporate changes recommended by the clients into the final design
Review all deliverable for errors
Ensure that all projects are delivered on-time, within scope, and within budget
Create and maintain comprehensive project documentation
Troubleshoot client website issues, including liaising with hosting company to resolve problems

Qualifications:

Proficient in HTML
Proficient in CSS
Experience with PHP and Javascript
Ability to take a working art file and translate it into a webpage
Ability to work in WordPress and install WordPress
Experience in Adobe Creative Suite
WooCommerce/Shopify experience a plus
Ability to work or adapt to Mac/OSX
MUST SEND A WEBSITE PORTFOLIO

Interested candidates who provide a resume, cover letter and portfolio will be considered for the next step in the hiring process.

Kraus Marketing is seeking an organized and efficient Junior Project Manager with some agency and digital marketing experience. We are looking for someone to work in our Morristown, NJ office utilizing a hybrid schedule of remote & in-office days.

This position will include (but may not be limited to) the understanding of website services, onboarding of clients and client projects, customer service, as well as customer and internal expectation-management for the projects managed.

The ideal candidate will be:

Excellent with both internal and client communication
Proficient in written communication
Comfortable attending on-site, off-site, and virtual client meetings
Detail oriented and organized
A stickler for deadlines
Committed to continuing education and growth in marketing, as well as an understanding of Kraus Marketing's services
Comfortable leading a team
Understanding of Excel, Adobe, WordPress, and Google Analytics a plus

Job responsibilities include:

Work alongside Marketing Management and Project Management teams to develop project scopes, timelines, and objectives for clients, involving all relevant stakeholders and ensuring technical feasibility
Ensure resource availability and allocation of new projects across all internal departments
Develop a detailed project plan and timeline to track progress
Measure project performance using appropriate systems, tools, techniques, and reporting

Please submit both a cover letter and resume for review.

Copywriter/Content Coordinator

We are seeking a full-time Copywriter & Content Coordinator. Candidates should have at least 2 years of experience or relevant training/education in copywriting (this can include college newspapers, internships, etc.). We are looking for someone to join the team at our Morristown, NJ location utilizing a hybrid schedule of in-office & remote work.

The Ideal Candidate Will Be:

Detail oriented and organized
Deadline driven
Proficient in writing and editing
Excellent with clients (through email, over the phone, and in-person as this is a client-facing position)
Committed to continuing education and growth in digital marketing
Basic understanding of SEO and Google Analytics a plus

Job Responsibilities Include:

Manage clients' monthly content calendars (blogs, social media, email, etc.)
Write various agency and client content
Write and distribute press releases
Update and optimize website copy for SEO purposes
Meet with clients to discuss content strategies

Please submit both a cover letter and resume along with a writing sample (about 500 to 1000 words).