Viirtue
Viirtue is a unified communications solution, designed to improve the quality and pr oductivity of business communication. They have established themselves as a leading UCaaS provider with over 50 years of combined experience and leadership with multiple offices in New Jersey and Florida.
Client Challenge
The client was in need of an upgraded website, marketing collateral, and trade show highlights. With over 50 years of experience, they wanted something that showcased their business expertise, while aligning with their humanized brand.
The Kraus Solution
Kraus developed a new website for Viirtue with a modern, upgraded design. Our rebrand efforts within all Viirtue's marketing collateral assisted them in their trade show display. Kraus Marketing's efforts helped Viirtue land a spot on CPExpo Top 10 Picks for Best Booth Marketing.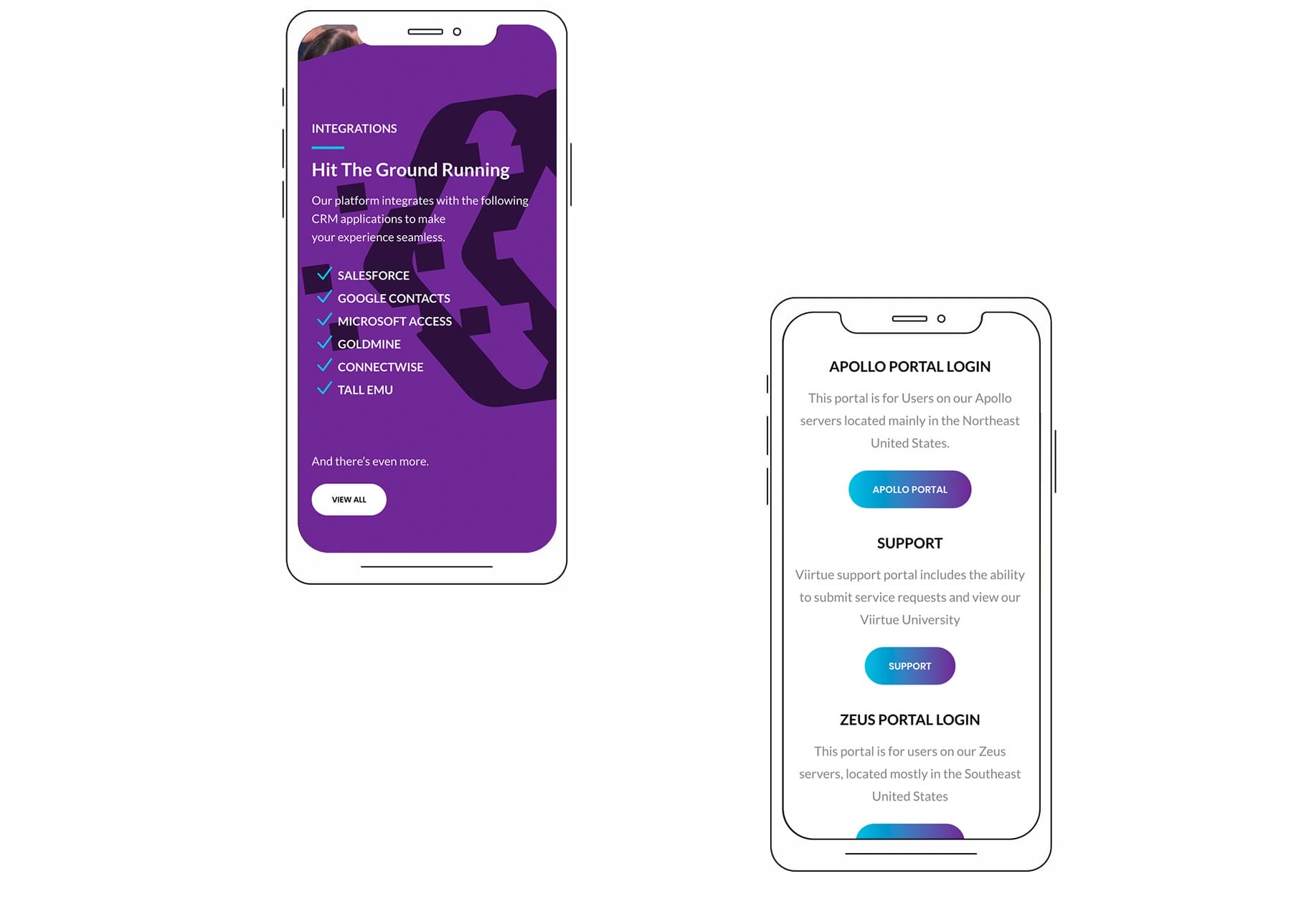 "Why We Liked It: The tool they were promoting ("VoIP Business in a Box") was front and center. And the benefits of that tool were clearly listed which made it easy for attendees to get the information they needed with a simple glance. What's more, they also had a very cohesive and sophisticated look that matched their branding and website."
Trade Show Booth Design